Coyote sightings may be more common as they seek food, new turf
11/9/2023
As the weather turns colder and leaves fall off the trees, coyotes may be more visible in late fall as young males seek new turf and food availability declines.
In most instances, coyotes want to avoid human interaction. But should a situation present itself, there are some things humans can do to ward off any problems with these wild canines. The Urban Coyote Research Project provides tips for avoiding conflicts on its website.
The key is not to feed coyotes either intentionally or unintentionally, the group stresses.
"The number one most effective way to prevent coyote attacks in your neighborhood is to eliminate wildlife feeding," according to the group. "Coyotes that are fed in residential neighborhoods can lose their fear of people and may eventually test humans (and pets) as possible prey."
But some people unintentionally feed coyotes "by leaving pet food or garbage out at night or having large bird feeders," the group adds. "Coyotes are usually not interested in bird food, but bird feeders often attract rodents, especially squirrels, which then attract coyotes."
The research group also advises people to review their compost piles and trash bins to make sure they are not a source of food for coyotes.
"Although coyotes seem to have a natural inclination to avoid human-related food, this can change when prey populations are low, or if the coyotes are young and haven't yet learned to hunt effectively," the group warned.
On its Living with Wildlife website, the University of Illinois Extension explains why leaving food out for coyotes could be harmful to the animals.
"Research has shown that urban coyotes that eat a diet high in carbohydrate-rich foods provided unintentionally by people (compost, food waste, etc.) have altered microbiomes which negatively affect body condition, potentially increasing their parasite susceptibility and conflict-prone behavior."
The extension service also has tips for avoiding conflicts:
Do not run if a coyote approaches you. Safety procedures for dealing with coyotes are different than those for dealing with an unknown dog. Yell, stand up straight, and wave your arms (the goal is to make yourself appear larger), or throw something in the direction of the coyote (not directly at the coyote) to make it move away (the goal is to scare it away, not to injure it).
Teach your kids what to do if they see a coyote. Have them throw their arms up in the air and yell "like a monster" to scare the coyote away.
Do not leave small pets unattended when they are outside, especially at night. Consider the use of fencing or kennel runs to protect small pets.
Coyotes are more and more common in urban areas, so it's a good idea to take these tips to heart to protect these beneficial creatures.
"Coyotes are valuable members of the wildlife community," the extension service states. "They help keep populations of small mammals and rabbits under control. As Illinois' largest remaining predator, they are an integral part of healthy ecosystem functioning."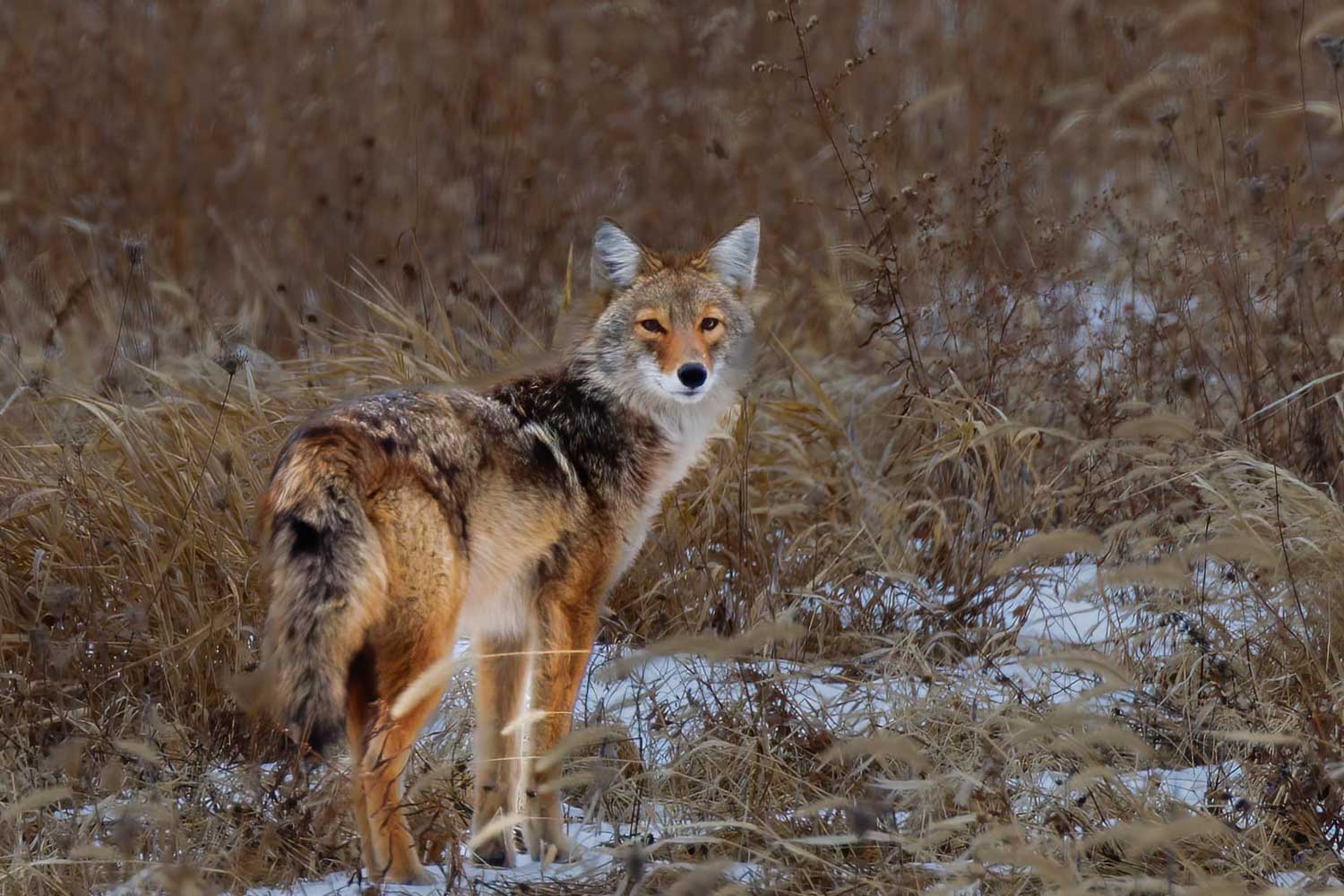 (Photo courtesy of Charlie Parchem)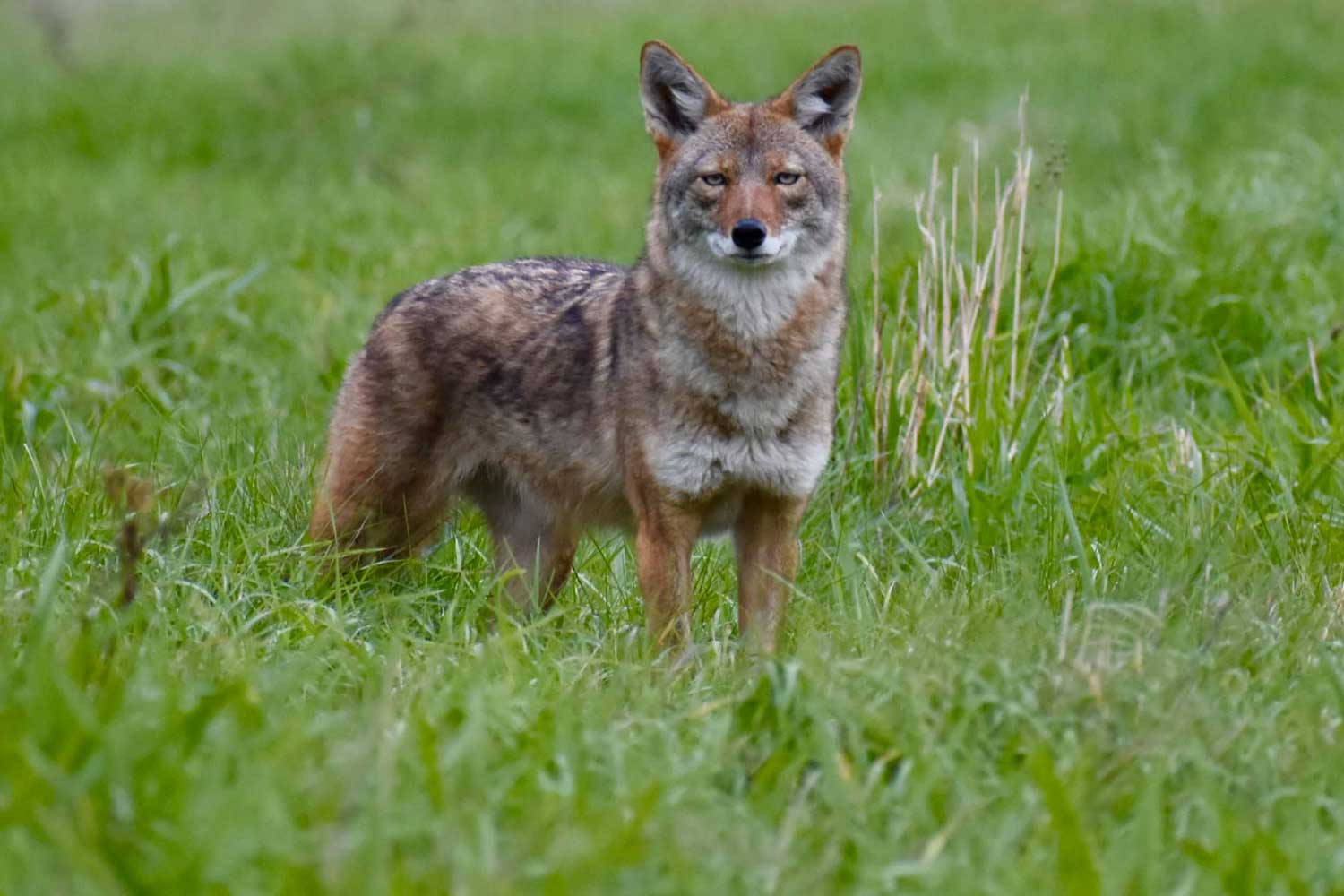 (Photo courtesy of Bertrand Leclercq)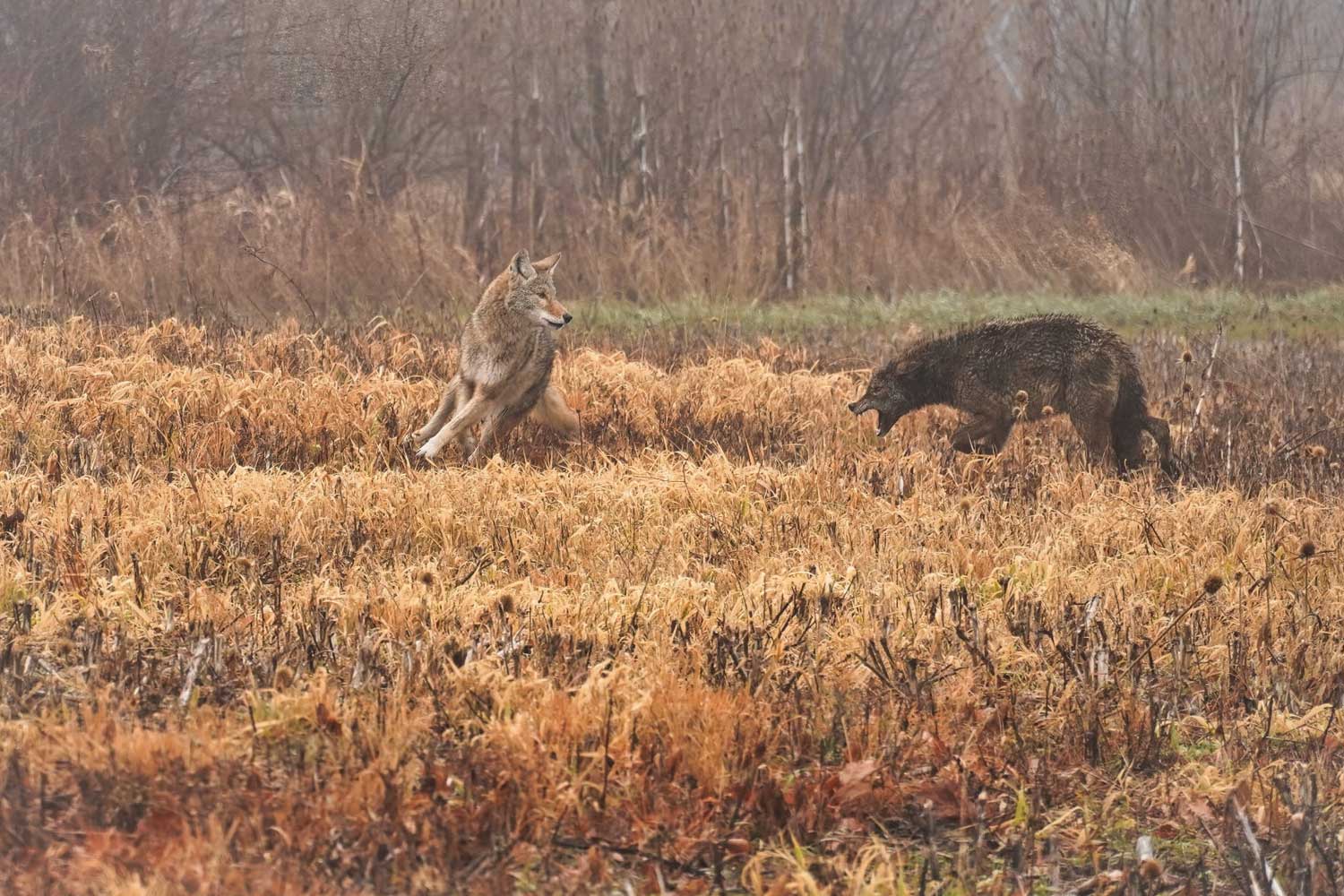 (Photo courtesy of Rick Kolar)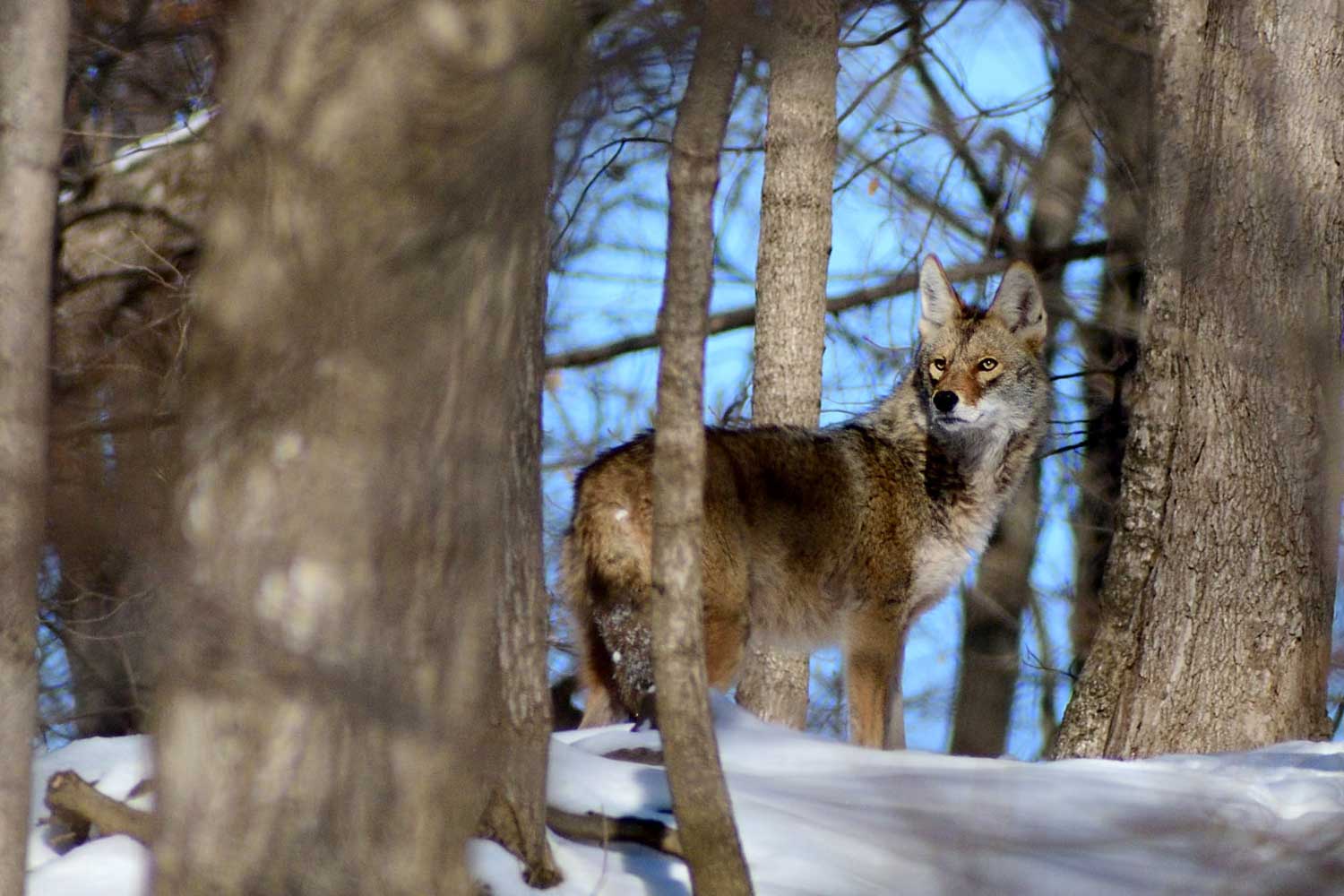 (Photo courtesy of Mourad Riad)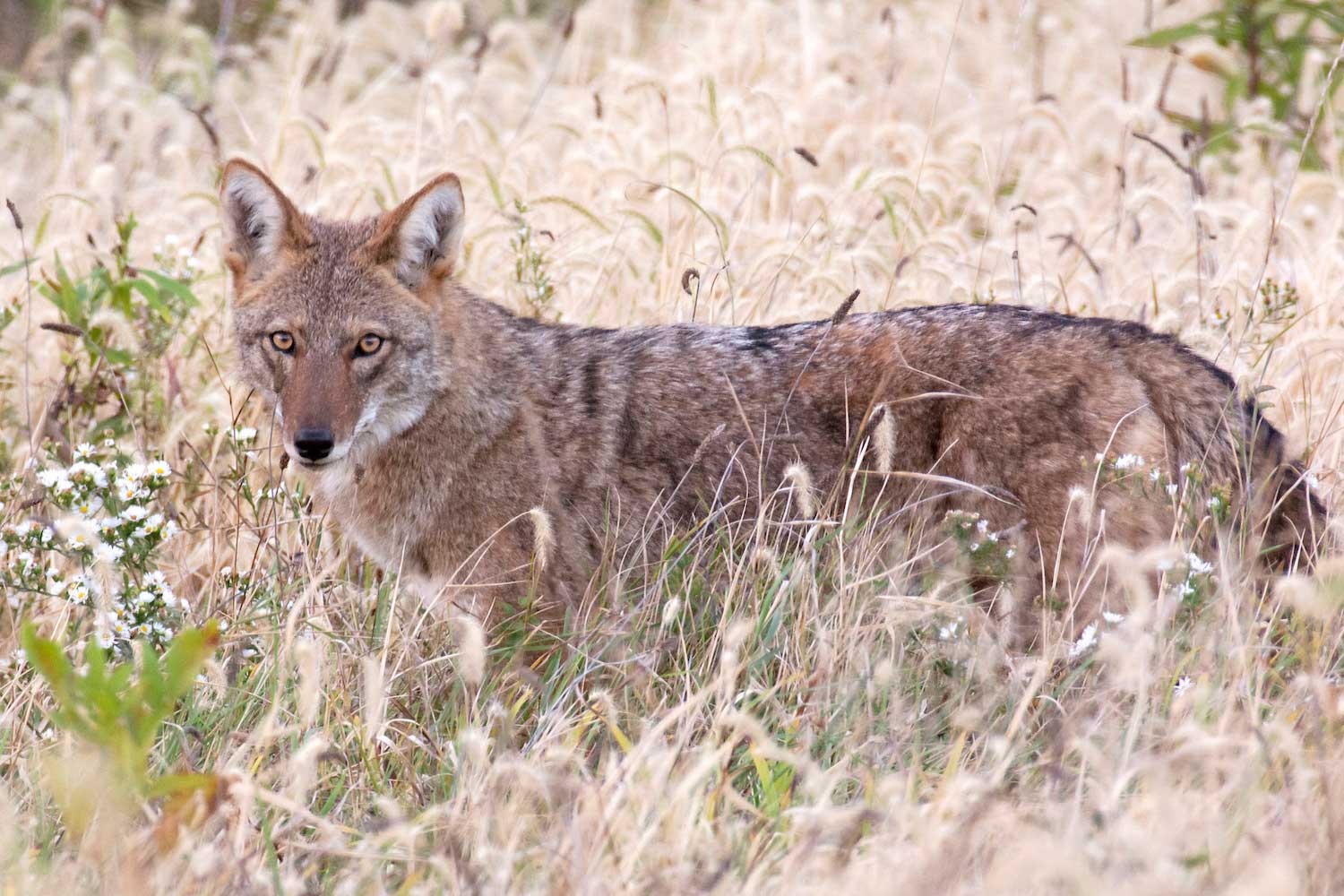 (Photo courtesy of Eileen Capodice)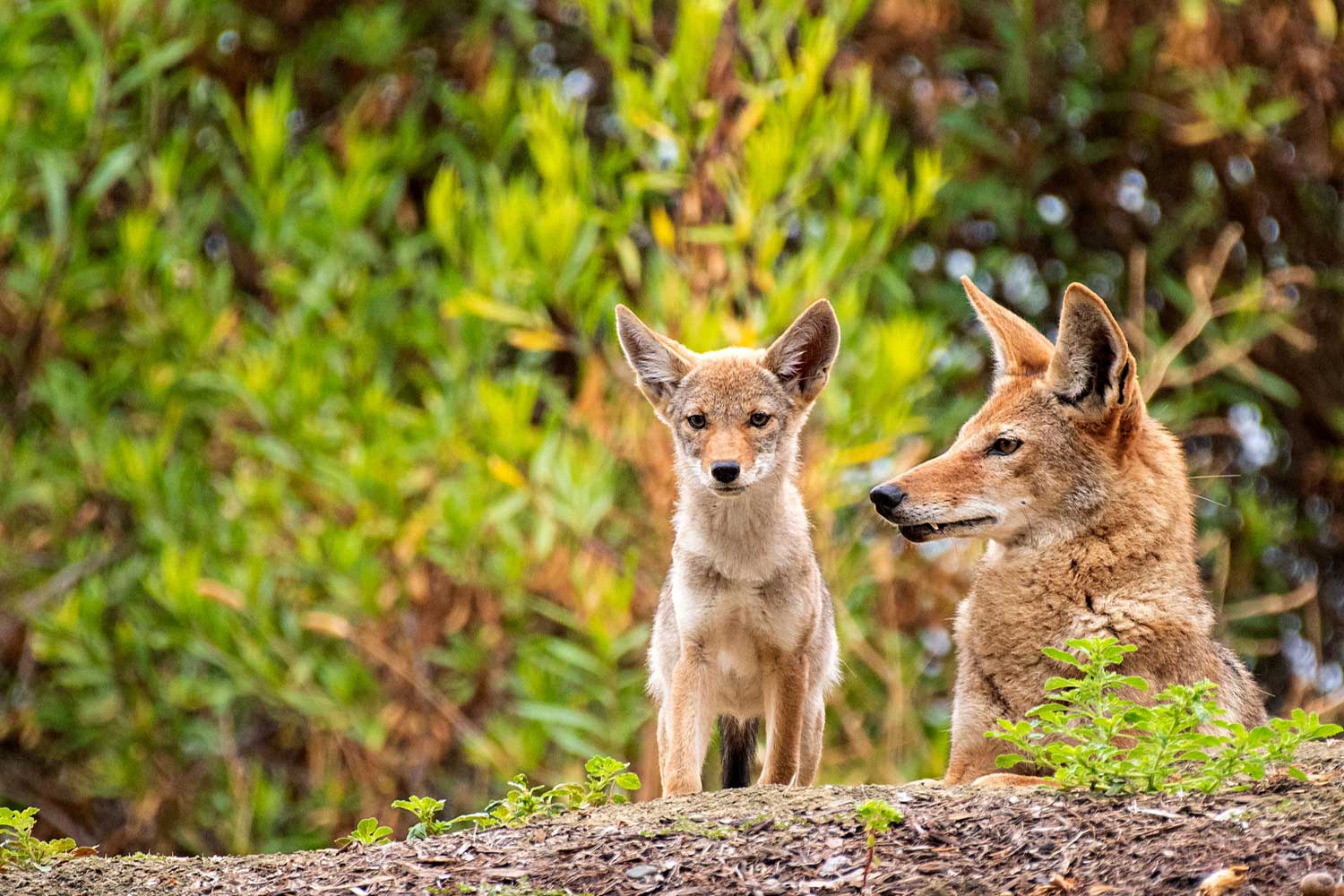 (Photo via Shutterstock)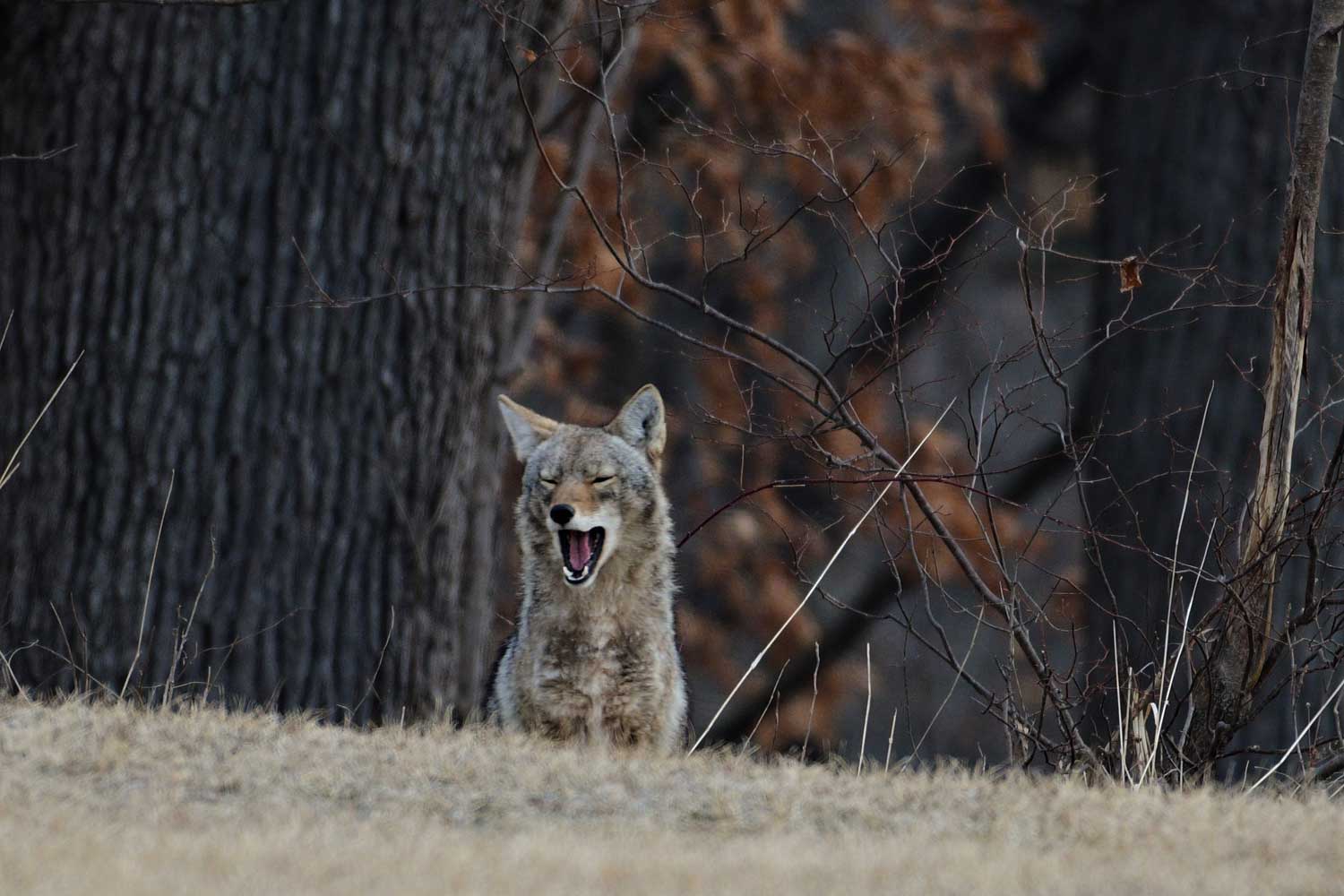 (Photo courtesy of Mark Hanna)