See the world like a bird or a bug with UV light experience at Four Rivers
11/16/2023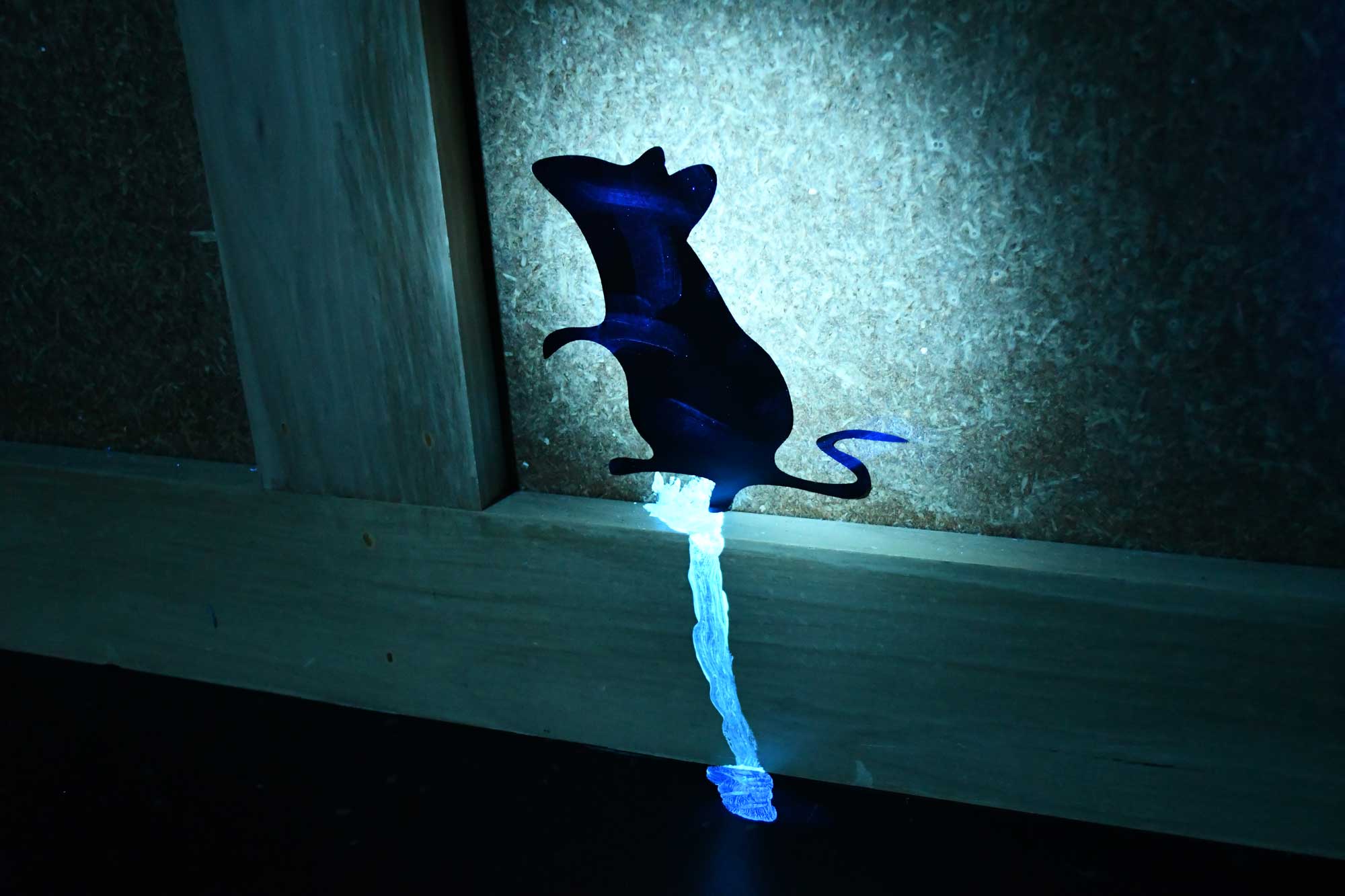 Insects, birds and other creatures in the wild see a different world than humans do.
Their eyes pick up biofluorescent clues about where food, danger or a mate can be found. And as part of the "Golden Opportunity: Botanical Illustration" exhibition at Four Rivers Environmental Education Center, visitors are being invited to step into this unseen world, which becomes visible with ultraviolet light.
A special UV light room at the visitor center has been set aside for this experience. Those who enter the room will do so with both white light and ultraviolet flashlights and a pair of safety goggles. The room is dark and only the flashlights can be used to illuminate some the exhibits inside.
"The UV light room is an extension of the 'Golden Opportunity' exhibition," said Jerome Gabriel, facility supervisor at Four Rivers.
The bilingual exhibition explores the world of yellow plants and pigments through illustrations created by students and faculty of Denver Botanic Gardens' School of Botanical Art & Illustration. It includes a three-minute video featuring Jennifer Ackerfield, Denver Botanic Gardens' head curator of Natural History Collections and Associate Director of Biodiversity.
"The video talks about how birds and insects view color differently than we do because they view color into the UV light spectrum," Gabriel said. "So to give visitors the opportunity to see what that looks like, we've created the UV room experience."
Tracking biofluorescent clues
The white light flashlight shows how humans view nature and the UV flashlight shows how many creatures view the same things, he explained. And exhibits in the room show how birds and other wildlife use UV light in their daily lives.
For instance, one of the exhibits features pictures of two yellow-breasted chats, a male and a female.
"What humans see are two birds that look almost identical," Gabriel said. "But another yellow-breasted chat will see something very different because males have a UV reflective breast and females do not. If I were a male chat, I would see the other male and want to chase it out of my territory and I'd want to invite the female in."
A fun part of the exhibit features a photo of a kestrel and information about how kestrels track mice by viewing the biofluorescence of their urine. So, visitors will be encouraged to shine their UV flashlights around the room to see where mouse urine trails (installed by staff using biofluorescent paint) are visible.
"There's a whole world out there that we don't see," Gabriel said. "Flowers, rocks, sticks and animals are all viewed differently across multiple light spectrums. It gives us a better appreciation for how things in nature have evolved. There is often a lot more purpose behind things than what we realize or we can see."
Volunteers will guide visitors through the room. And there is a special program scheduled for those who would like to have a more formal presentation; Rivers of Color: 'Golden Opportunity': Through a Different Lens is set for 9 to 11 a.m. on Friday, Dec. 8. Registration is required by Dec. 7.
The "Golden Opportunity" exhibition runs through Dec. 31, and it features gorgeous illustrations of yellow in the natural world. Exhibition hours are 10 a.m. to 4 p.m. Tuesdays through Saturdays and noon to 4 p.m. Sundays.
Funding for this exhibition has been generously provided by The Nature Foundation of Will County.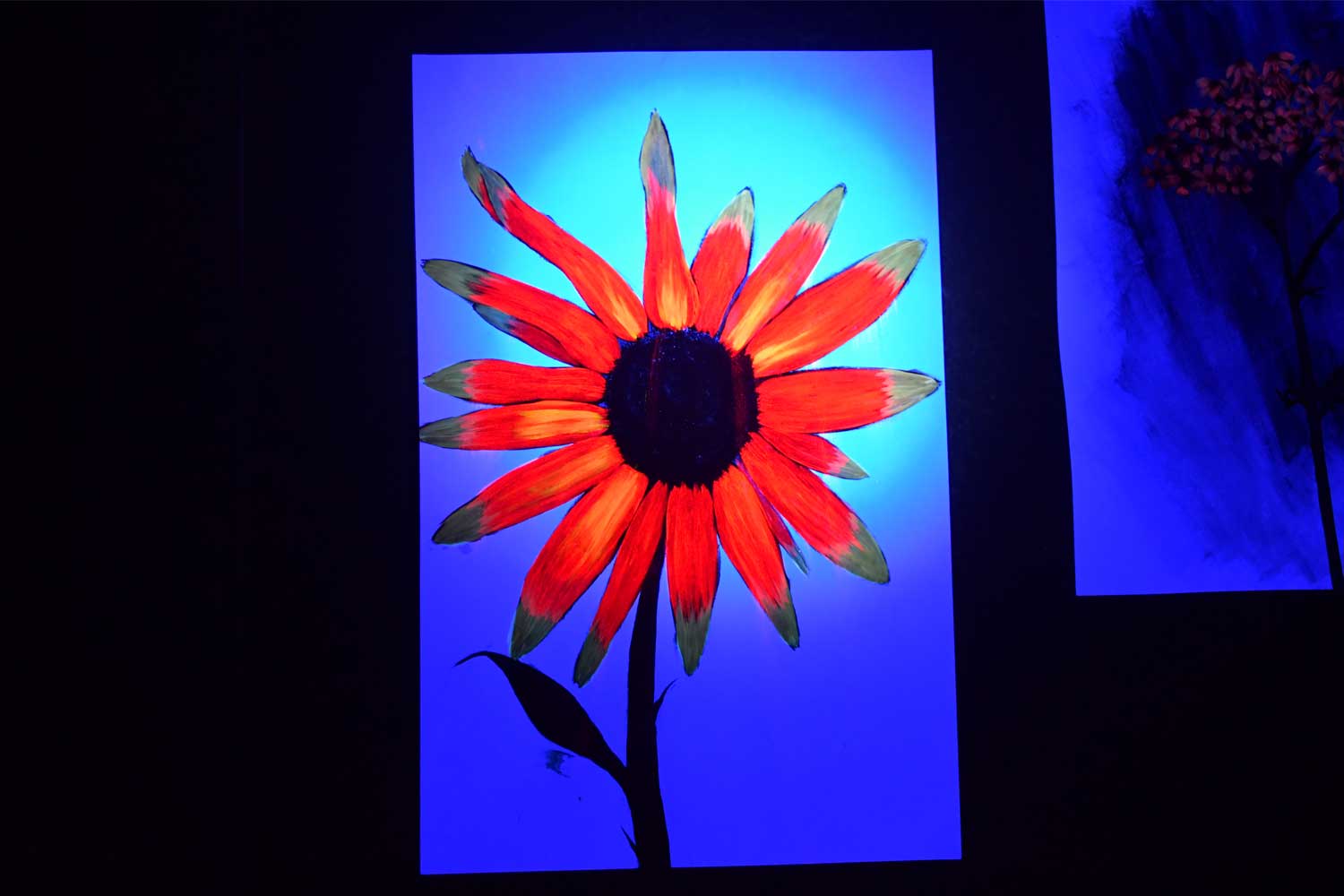 (Photo by Anthony Schalk)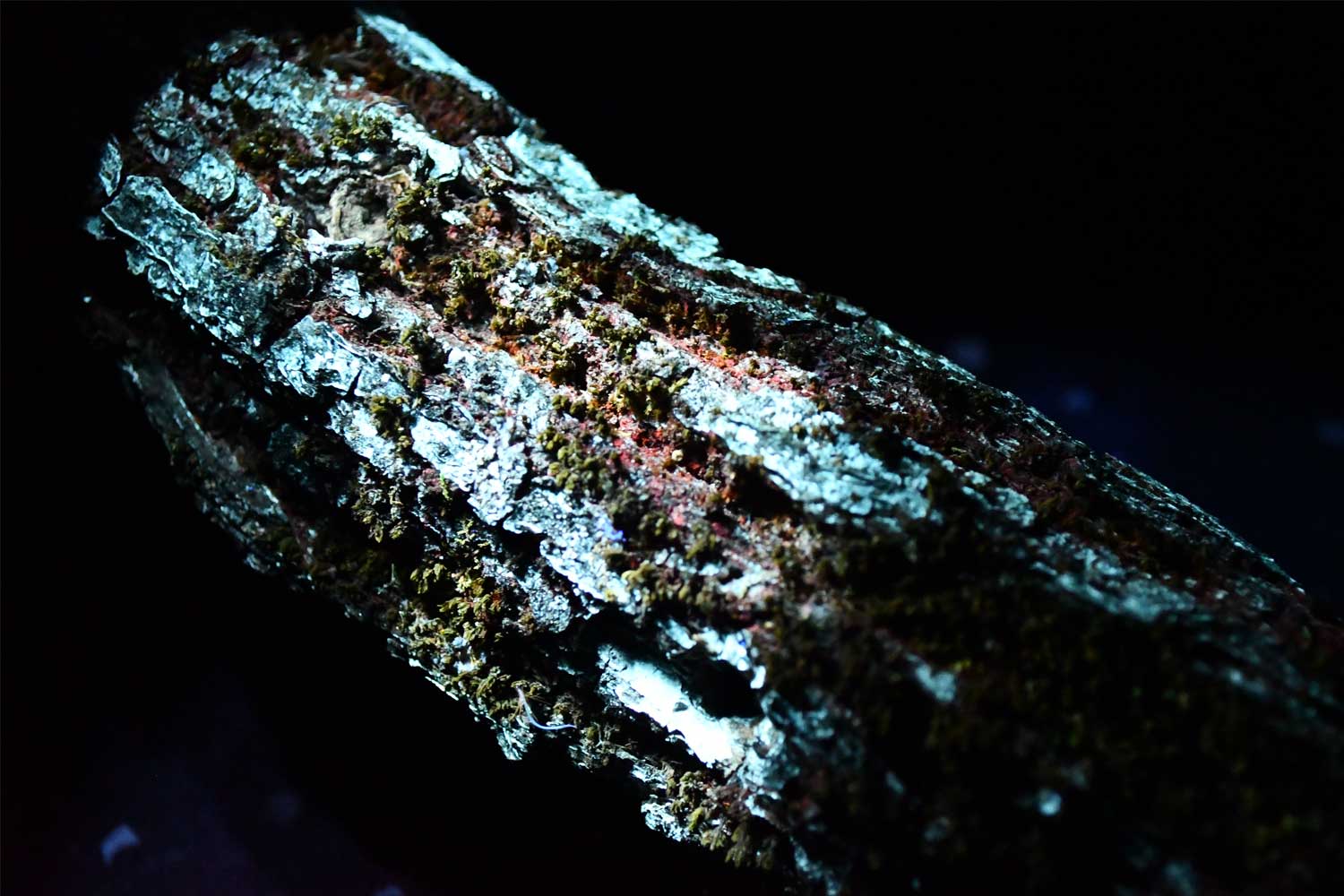 (Photo by Anthony Schalk)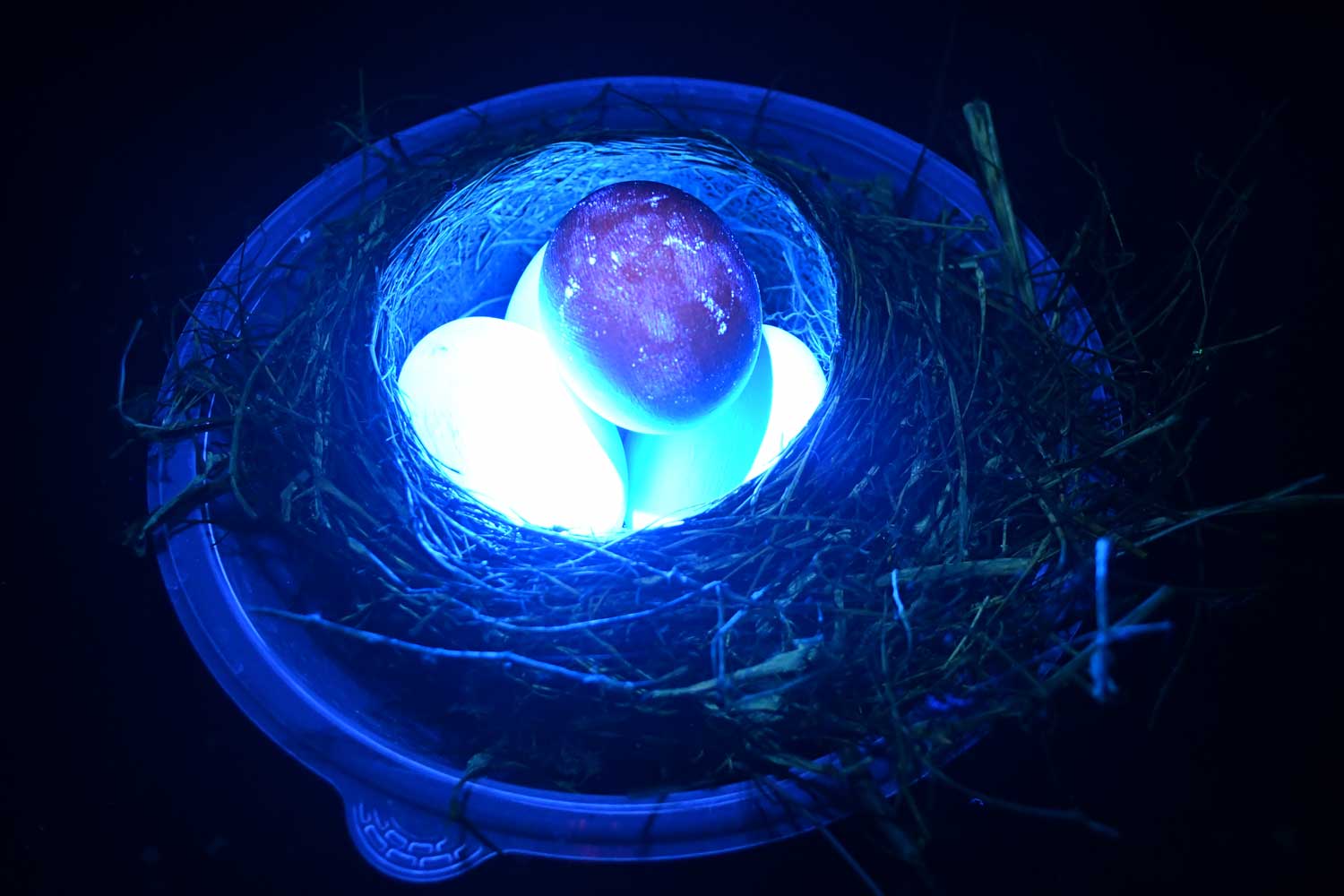 (Photo by Anthony Schalk)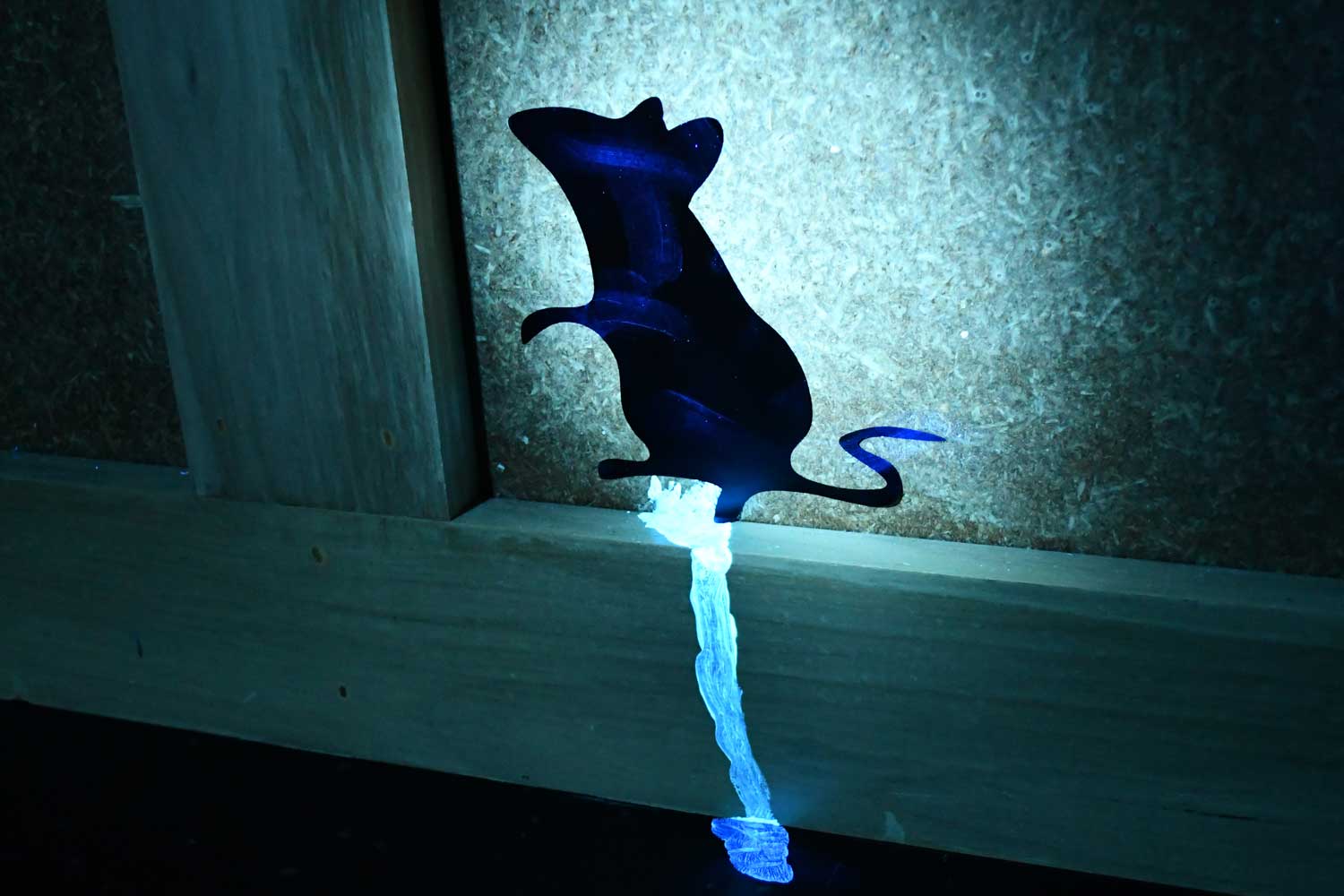 (Photo by Anthony Schalk)