'TV can wait': What it takes to climb to the top of the Take It Outside Challenge leader board
10/23/2023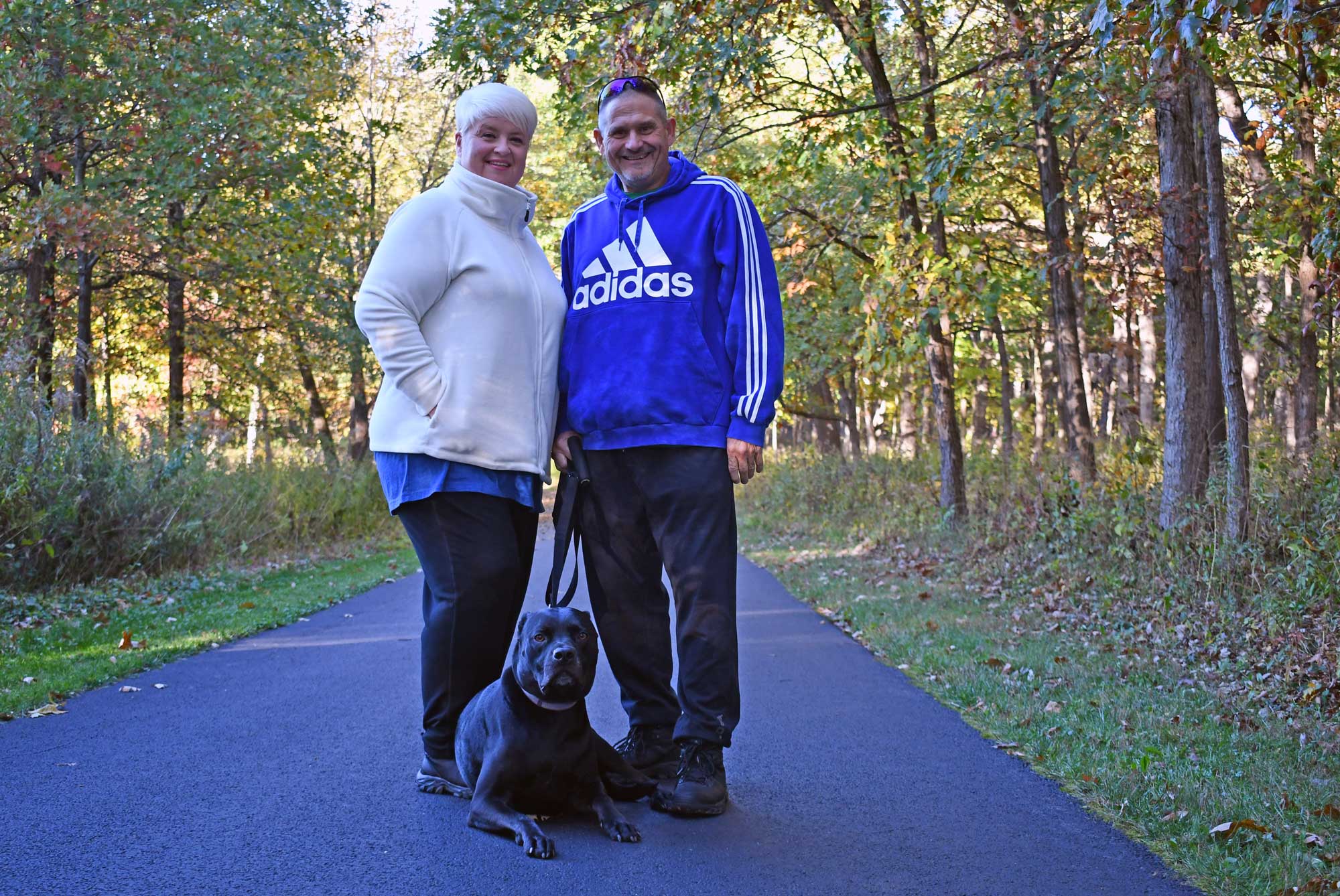 As the yearlong Take It Outside Challenge nears the finish line, we thought it would be fun to interview some of the teams at the top of the leader board to see how they managed to rack up so many points and how the challenge has affected their lives.
The challenge began in January and runs through Dec. 31. More than 1,200 participants have completed approximately 100,000 nature-themed missions to earn points via the free Goosechase app. At the end of the challenge, $500, $250 and $150 MasterCard gift cards will be awarded to the first, second and third place finishers, respectively. Funding for the challenge has been provided by the Nature Foundation of Will County.
Missions have included snapping pictures of plants, animals, bugs and scenery; answering trivia questions about the preserves and nature; checking in at a wide variety of preserve locations; and taking selfies in front of various points of interest.
Here is what three teams near the top had to say about the Take It Outside Challenge and their success so far:
Worries melt away
Trish and Rick Knoll of New Lenox have stayed near the top of the leader board by assessing weekly missions and trying to target areas where they can complete as many as possible on the same day.
"We also decided TV can wait," Trish said. "It's just not important to us anymore. If we have time to watch TV, we know that time is better spent taking it outside!"
The experience has been so worthwhile, she added.
"Every time we hit that forest, we are immediately transported to a place where the day's stress and worries just melt away. Where we can just relax, breathe and appreciate the life and beauty all around us. … With every change of the seasons there are new sights and smells in our majestic forests that never get old. There is always a new challenge to conquer."
For most of the year, the Knolls were accompanied by their two dogs, Frankie and Loki. Sadly, Frankie did his last mission in late July before he died, and Trish hurt her knee shortly after that.
"This led to a bit of depression during the early part of August for me," Trish said. "We ended up falling pretty far down on the leader board as a result. But my husband Rick encouraged me to push past the emotional and physical pain I was in and get back out there into the forests that we love. We had to complete the missions for our boy, Frank, who was a champion in every sense of the word. The forest healed me with every step we took."
Because they missed a few challenges that have expired, Trish said she doesn't expect to be at the top when the contest ends unless by some miracle they are the only ones to complete a tough mission.
"And even though that probably won't happen, this challenge will have been SO worth every step we took," she said. "Everything we have seen, learned, explored and discovered has been priceless! Meeting new people, time spent with the ones I love, doing something we're passionate about is invaluable."
Luck, research and patience
Linda and Chris Keeling of Chicago are recent empty nesters who participated in the Forest Preserve District's Woods Walk hiking challenge a few years ago. When the Take It Outside Challenge popped up on their social media, the Keelings decided to join.
"We jumped at the chance, especially with the lack of snow this past winter," Linda said. "And, of course, we got hooked."
The Keelings have loved every minute, every mission, according to Linda.
"Having something to do outdoors without having to go through the process of planning where to go or what to do after all these years was a welcome relief," she said. "The challenge made us realize no matter how much time you spend outdoors, you can always see or learn something new."
Luck, research and patience have helped them stay competitive.
"Finding the beautiful yellow-and-black garden spider took effort, but it was so worth it because she was a beauty," Linda said. "Watching a raccoon steal trash from a garbage can and run away at McKinley Woods was probably another highlight."
Finding a woolly bear caterpillar was tough until Linda said they researched which birds eat them and what weather conditions the caterpillars like.
Linda said the challenge also showed her that you can combine technology and nature in a positive way.
"It also introduced us to a few new places, two of them instantly becoming favorites of ours: O'Hara Woods for its breathtaking fields of bluebells during the spring and Thorn Creek Woods."
A reason to walk
Nick and Stacey Scholtes of Shorewood said they joined the challenge for fun and never had any intention of trying to win.
"Then, one day, we happened to complete all the missions and we got the 'Missions Accomplished' graphic in the app and it was like, 'Whoa, that's so cool!! Let's do that again!' So, from then on, we tried to arrange our schedule so that we reserved some time on Sundays to go do missions, with the goal being able to get all the day's missions done before sunset that day. From that day forth that has been our new goal, to get all missions accomplished before sunset on Sunday."
The missions have been memorable for the couple.
"It's amazing how many of the missions we remember very clearly, and that come up in daily conversations," Nick said. "Just the other day we were talking about orange fungus and rattlesnake master, and why a bridge would have two post covers that are a different color than the rest of the posts. We are also constantly noticing things around us and saying, 'Hey, that would make a great mission, make a note of where that is so if there's a mission about it, we'll know where it is!'"
Improved fitness and meeting other challenge participants along the way have only added to the experience, Nick said.
"In the end, this was never about winning or losing or even competing," he said. "It was all about having a reason to go out and take a walk. Seriously, it has been about a good reason to walk the whole time. And it had the bonus of adding some great people to our list of friends. The people doing this challenge are the best!"