Four Rivers inclusion
Frequently asked questions
Four Rivers is an inclusive destination, connecting visitors to conservation through dynamic, educational programs, recreational opportunities, community engagement, and facility rentals for people of all abilities.
What does it mean to be an inclusive facility?
As an inclusive facility, the Four Rivers Environmental Education Center holds inclusion as part of its mission. This means that all people, regardless of ability level, are able to engage, enjoy, and learn together. Our facility, our programs, our exhibits and our amenities are presented in such a way that everyone can participate together.
What amenities do you offer for the public at the visitor center?
Inside the Four Rivers Environmental Education Center you will find accessible exhibit spaces, hands-on interactive learning stations, exhibit guides with instructions for all exhibits, and buddy bags for those needing sensory assistance during their visit. The bags include fidgets, noise cancelling headphones, and other therapeutic tools. They are available for any visitor to our facility. Additionally, a quiet space is typically available in one of the classrooms. This space includes a calming tent, weighted blanket, multiple sensory tools and other therapeutic resources to help provide a calming space until the individual is ready to continue their exploration. Outside of the visitor center is the All-Persons Trail, a paved trail with informative sensory kiosks, tactile wayfinding maps and rumble strip indicators. Portable audio players are available with an audio version of the information on each kiosk. Finally, 2.5 miles of paved, accessible trails cross the preserve allowing access to waterfront, prairie and woodlands.
Are adult day programs eligible to participate?
Yes! Adult day programs are able to request any of our field trip or youth group programs. The process will work the same for either type of program. Once a request has been submitted via the website the adult day program coordinator will be contacted by our staff, who will work with them to design the program with the appropriate accommodations for the participants.
How can I request a specific accommodation so that I can fully participate in a program or rental?
For any facility-specific accommodations you can call the Four Rivers Visitor Center directly at 815-722-9470 and the staff can discuss the options available. For a program-specific request, you can submit an accommodation request form. We ask that you submit any request for accommodations at least 48 hours prior to the start of the program to give our staff the time needed to secure the accommodations.
Do you offer specialized programming for those with sensory needs?
We strive to design fully inclusive public programs, but we also recognize that there is a need for specialized or adaptive programming that can lessen the sensory input of the experience. Four Rivers offers a once-a-month program called Sensory Sundays for those with sensory processing, posttraumatic stress, or who would benefit from a small group, low sensory experience. This program utilizes the Four Rivers new exhibit hall with reduced sensory input (lighting, sound, etc.) while making available all of our therapeutic resources at the same time. Registration is required and space is limited in order to maintain a lower sensory experience.
Can you accommodate therapeutic school groups?
Yes, both therapeutic day schools and public inclusion classrooms are encouraged to register for educational programs offered at Four Rivers Environmental Education Center, Isle a la Cache Museum, and Plum Creek Nature Center. Once a program is selected and a date reserved, teachers work directly with our naturalist staff to create appropriate accommodations or adaptations needed for the students. These accommodations may include social stories, visual resources, auditory resources, adaptive tools, etc. depending on the program, activity, and facility.
Additional resources available for visitors
Four Rivers communication boards: For those individuals who utilize image boards for communication, this download includes a custom-designed set of boards specific to Four Rivers, the surrounding preserve, and the various subject manner found here including things to do inside, things to do outside, in the water, mammals, bugs, trees/plants, and birds. Laminated and bound copies of these boards are also available at the Four Rivers front desk for your use.
Four Rivers visual schedule creator: For those individuals who benefit from the use of a visual schedule, this download includes a visual schedule board and images to help plan a day at Four Rivers. A laminated and Velcro copy of this schedule is available for use at the Four Rivers front desk if you are unable to prepare one ahead of time.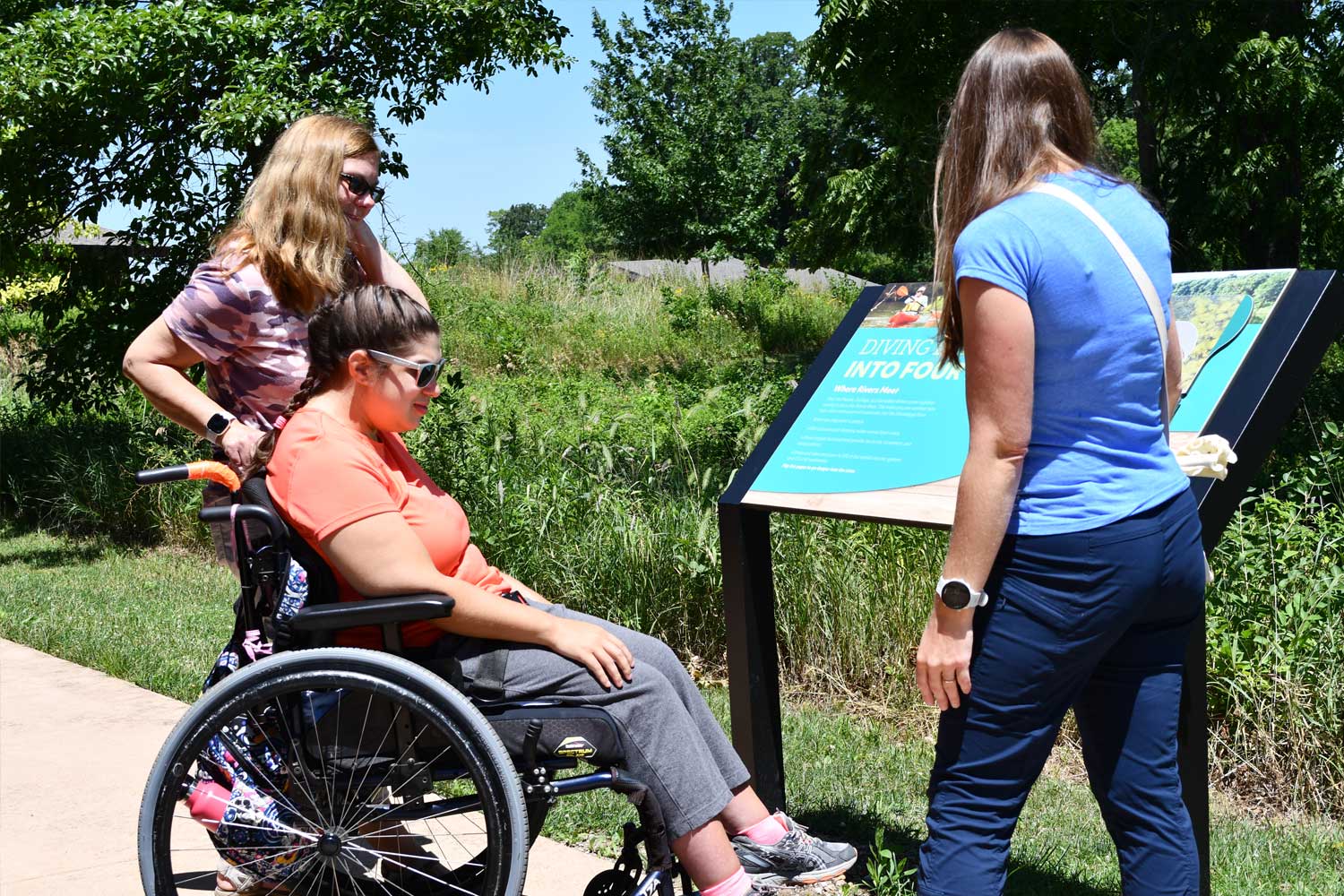 (Photo by Anthony Schalk)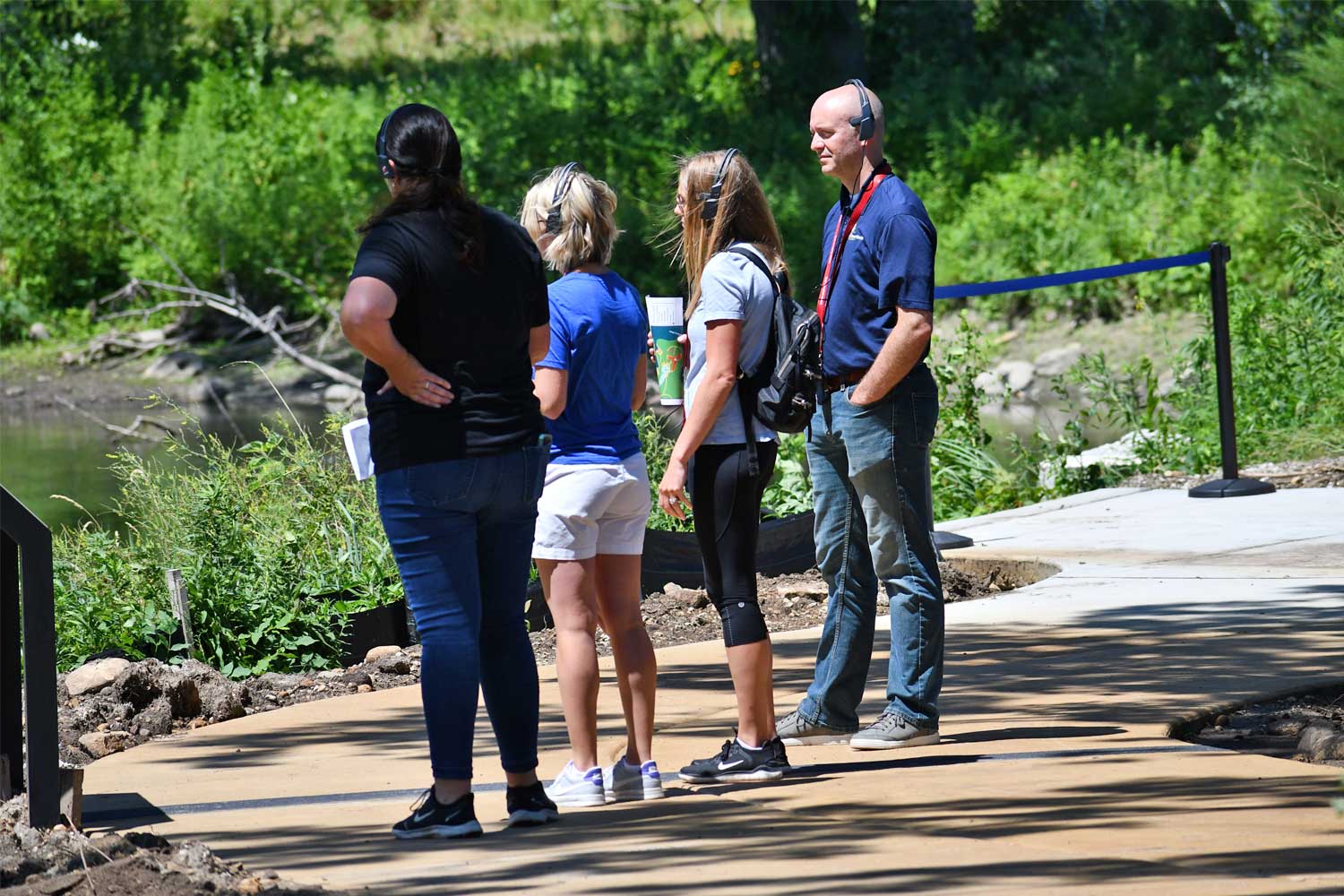 (Photo by Anthony Schalk)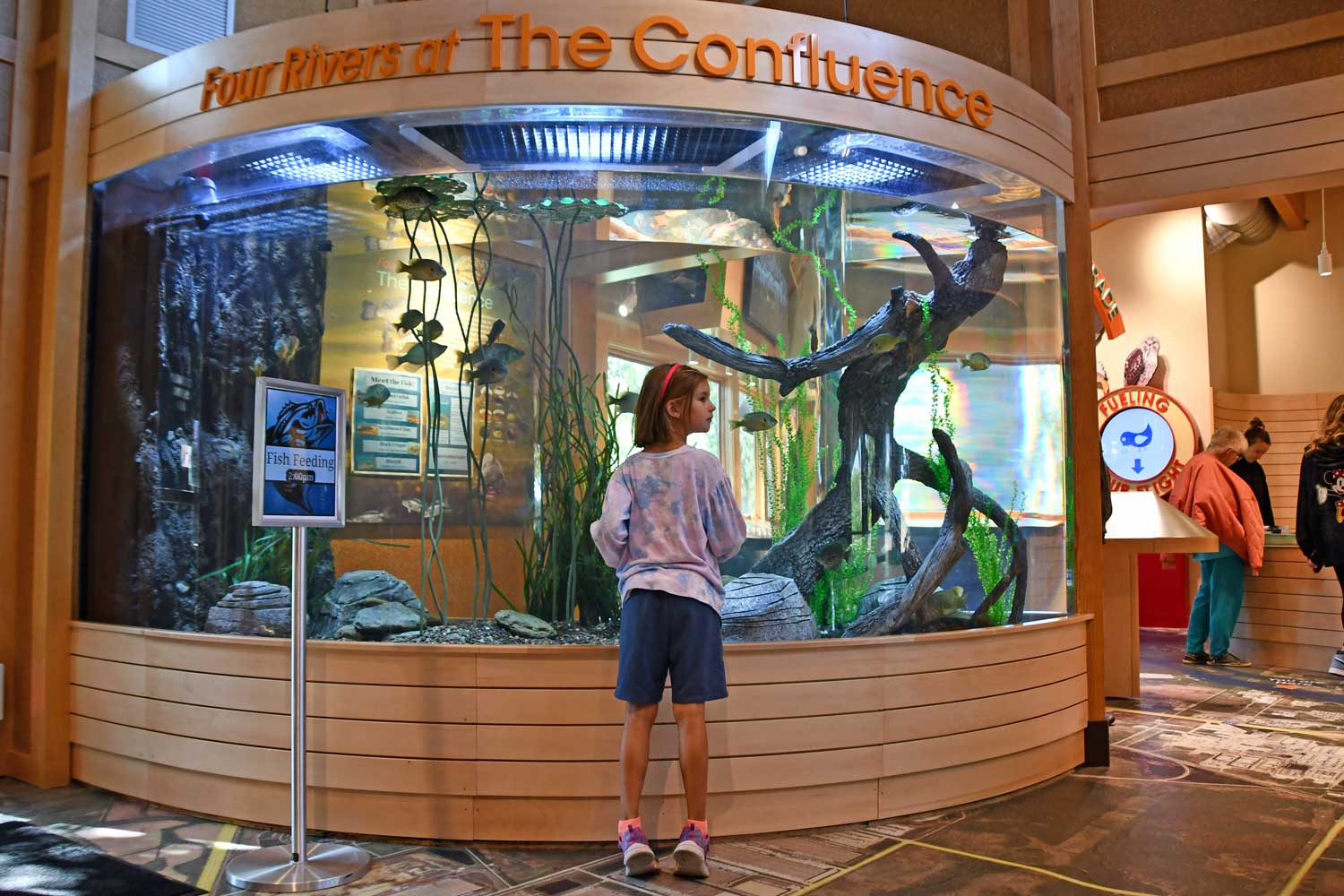 (Photo by Glenn P. Knoblock)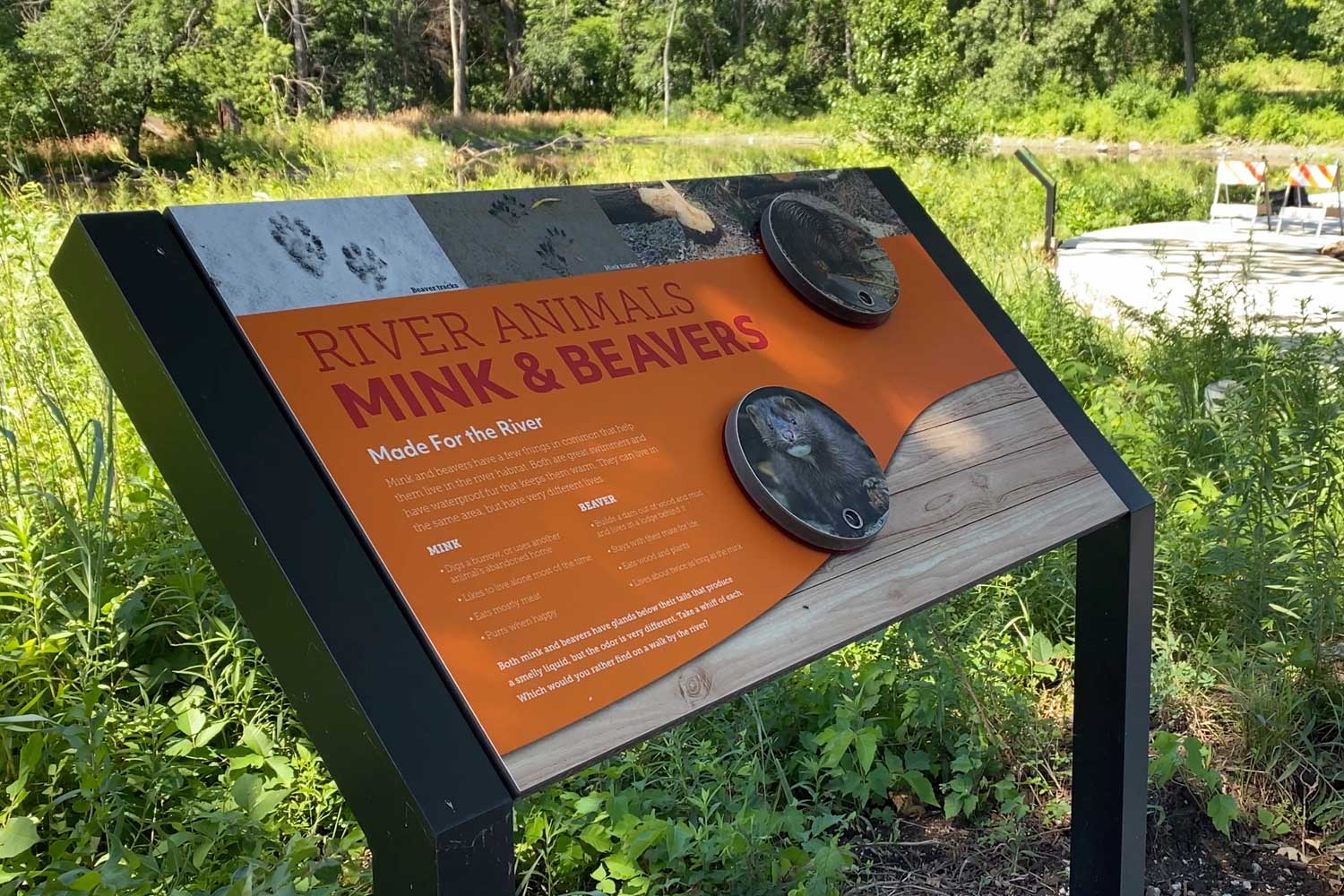 (Photo by Chad Merda)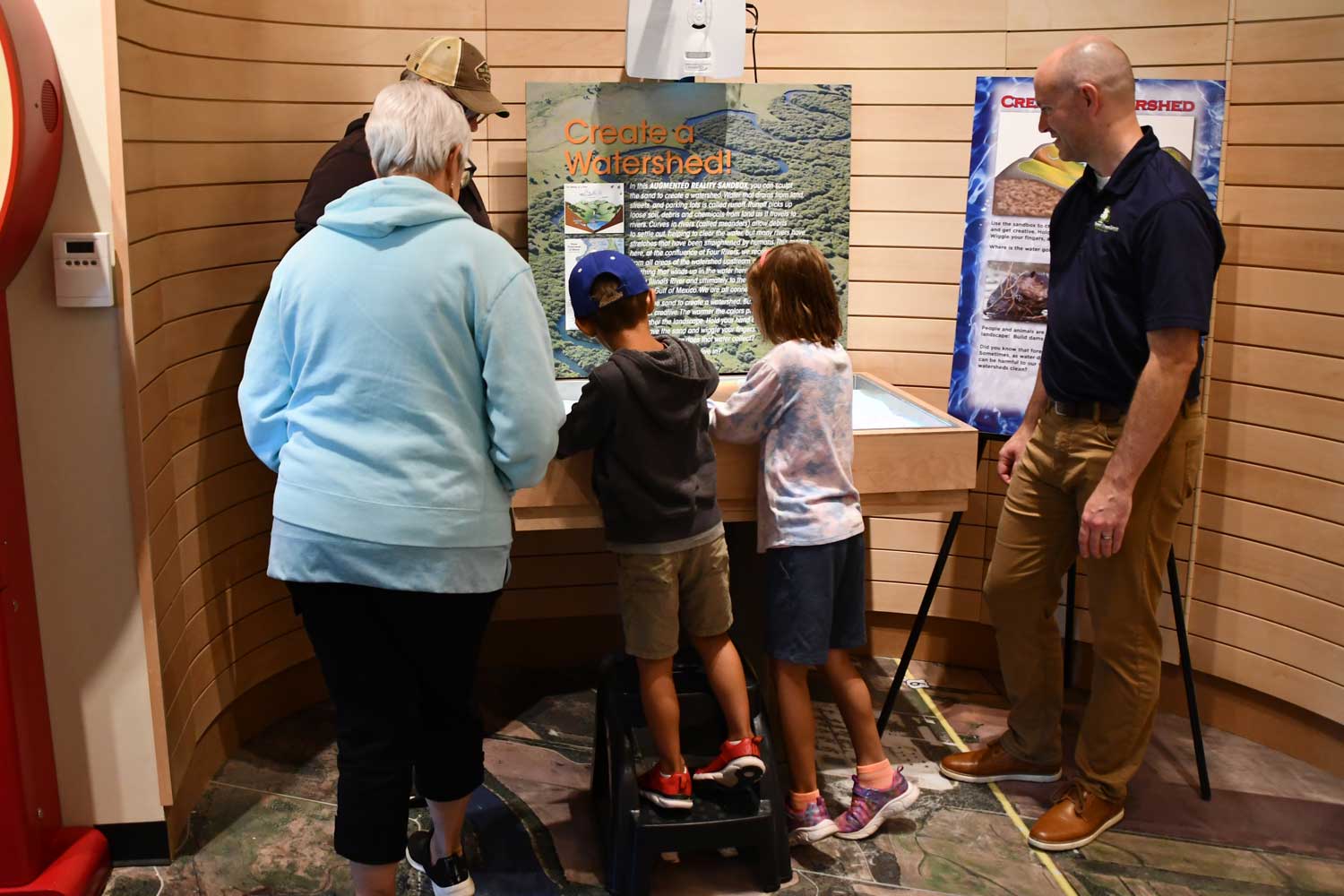 (Photo by Glenn P. Knoblock)
Mission
The Forest Preserve District protects and enhances Will County's natural and cultural resources for the benefit of current and future generations.
Motto
Bringing People and Nature Together
Guiding principles
Staying true to our purpose.
Being good stewards.
Connecting people and nature.
Focusing on wellness.
Working with others.
Promoting sustainability.