SUBSCRIBE TO OUR YOUTUBE CHANNEL
The purpose of the Forest Preserve District's Land Management Program is to preserve the diversity of native flora and fauna through the protection, maintenance, restoration, or reconstruction of native ecosystem types.
Most conservationists recognize that protecting ecosystems by acquiring land that would otherwise be developed or used for other human needs is not enough. Some form of management is necessary to maintain the natural features that make a preserve worth protecting in the first place.
This is accomplished by seeking to maintain or restore processes that historically influenced the extent, structure, and species composition of natural communities prior to settlement, or through the use of currently accepted practices that best approximate these processes.
We seek to sustain biodiversity at various District preserves through the use of policy, process, and procedure that are based on sound tenets of conservation biology and accepted management practices.
Ultimately, land managers must answer two questions:
Which natural features are the most significant to protect; and
What type(s) of activities are necessary in order to maintain and sustain these features over time?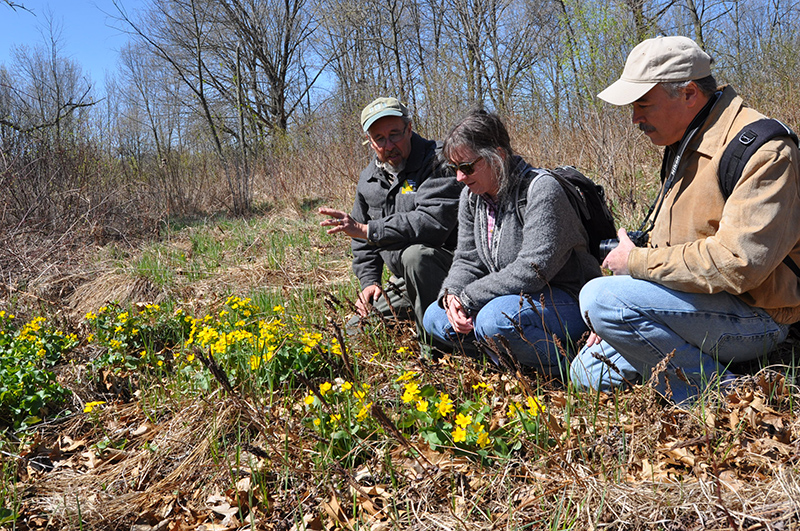 Photo by Glenn P. Knoblock
The first step is to develop plans with clear goals and objectives that indicate what features will be managed and how they will be managed.
The second step is to implement management, evaluate the results, and adjust strategies or actions accordingly relative to stated goals and objectives. This is known as adaptive management. The most commonly used land management activities include plant control, planting, wildlife control, and prescribed burning.
Control of exotic or invasive plant species may be required when they threaten to irreversibly alter the composition and structure of desirable native ecosystem types. Review the Invasive Species Field Guide, and Invasive Plants of the U.S. to learn more about and identify invasive plant species.
Most plant control work requires cutting or pulling out the plant, and selective application of herbicides to prevent re-growth. Sowing of native seed and planting of potted or bare root plants increase species diversity and restore community structure to areas that have been degraded by invasive plant species or other past disturbances and land uses. Identify native plants with these helpful resources: Illinois Natural History Survey, USDA Natural Resources Conservation Service, and Biota of North America Program.
Some species of wildlife such as beaver or deer may require actions to reduce their numbers when evidence indicates they may irreversibly alter desirable natural features if control is not implemented, or if there are impacts on adjacent private lands.
Finally, prescribed burns are used to maintain particular ecosystem types such as prairie and oak savanna which have evolved as a result of this natural disturbance.
Our efforts are focused on sites containing or buffering the best remnants of biological diversity and ecological integrity in its preserve system. Many of these sites are recognized by the State as having the best examples of prairie, forest, savanna, barrens, and wetland ecosystems remaining in Illinois, and have been dedicated State Nature Preserves.
Additional areas are managed for specific natural resource purposes, such as flood control at Sauk Trail Reservoir or recreational fishing and wildlife habitat at Monee Reservoir.
We currently own and/or manage more than 23,000 acres of land, and about 7,000 acres (30 percent) are under some form of active maintenance or restoration.



These areas include:
In 2008, we began our largest restoration effort ever. This restoration of nearly 500 acres at Hadley Valley, bordered by Farrell Road, Route 6, and I-355 in New Lenox and Joliet, comes with a price tag of nearly $10 million. A full 84% of the cost of this project comes from six grants awarded to the District. The restoration includes returning 17,850 linear feet of Spring Creek, which was channelized by decades of agricultural use, to its original winding course, and the conversion of farmland back to wetland and prairie.
The scope of this project can be seen in the numbers involved. More than 300,000 wetland plants and 33,700 trees and shrubs will be planted, and 465 acres will be seeded with native prairie species. The project will require about five years before the success of these initial restoration efforts are fully realized, and many more years of stewardship will be needed to accomplish the total restoration potential.
We have nine natural resource management staff to coordinate and implement these restoration and management tasks. Additional seasonal staff is hired during the summer months to augment this work.
Volunteers work hand in hand with District staff and have assisted at various preserves for more than 26 years clearing brush, collecting seeds, planting, monitoring plants and animals, and performing prescribed burns.
Volunteers and the support of the public are essential to managing and restoring our county's natural areas and wild places.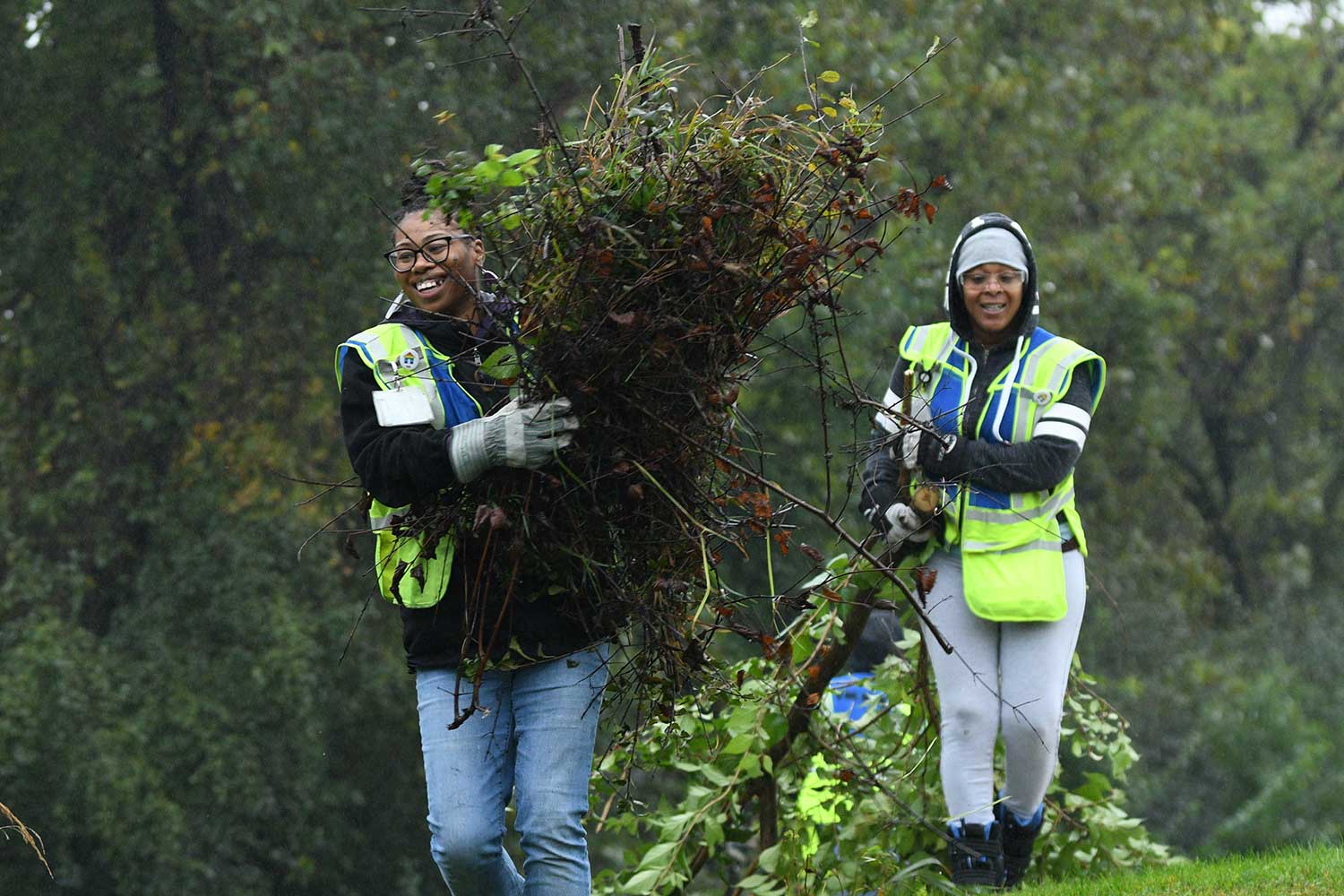 (Photo by Chad Merda)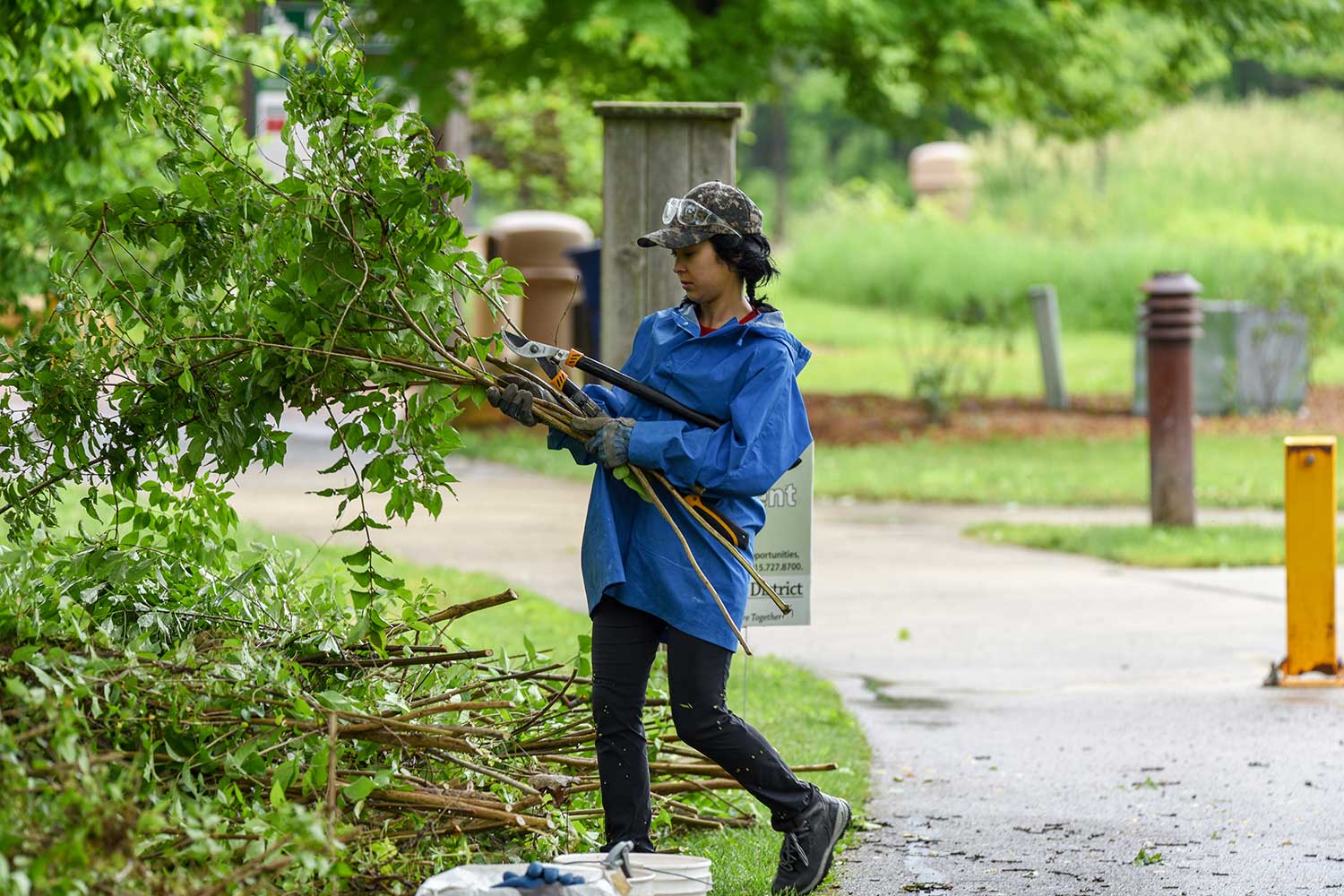 (Photo by Chris Cheng)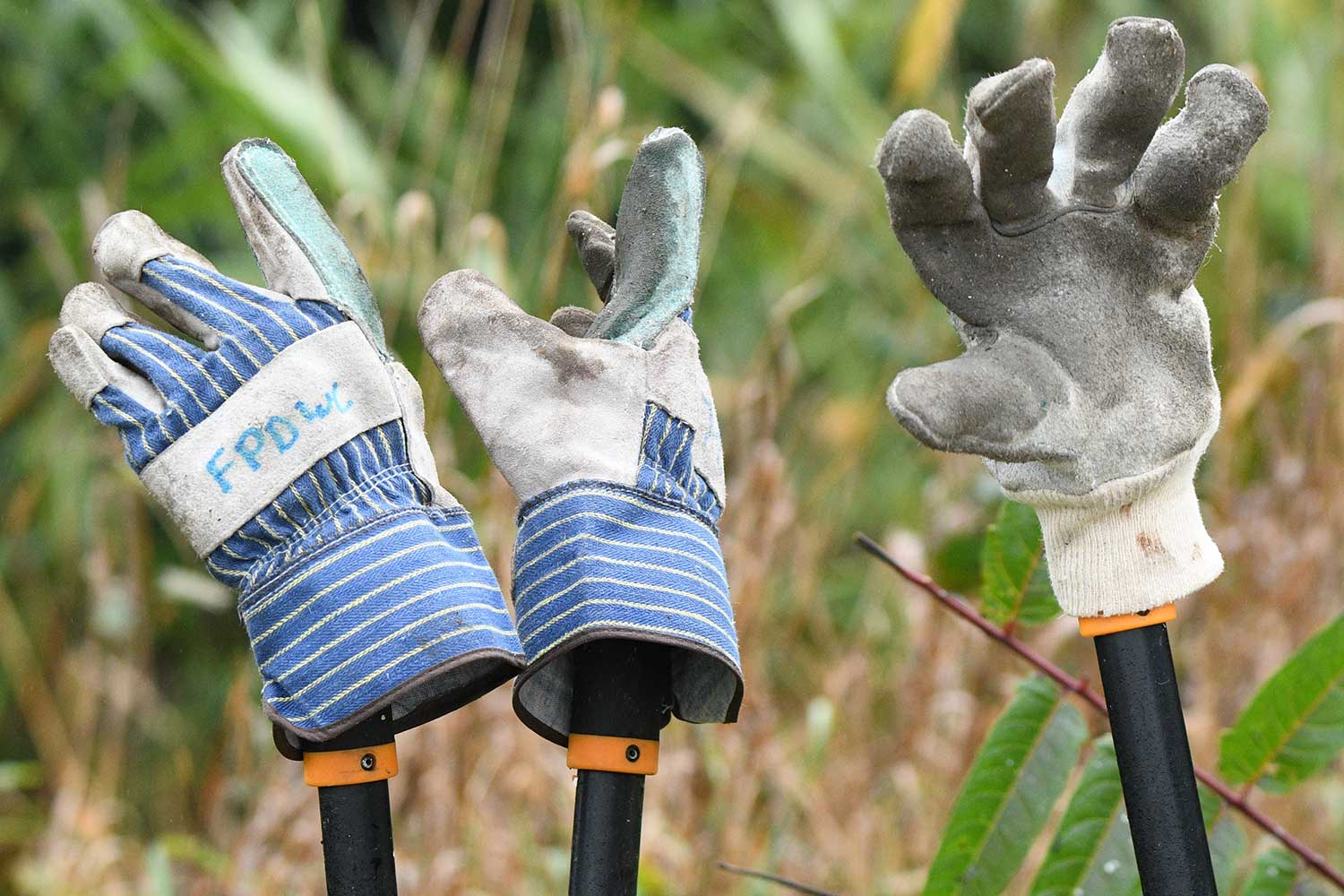 (Photo by Chad Merda)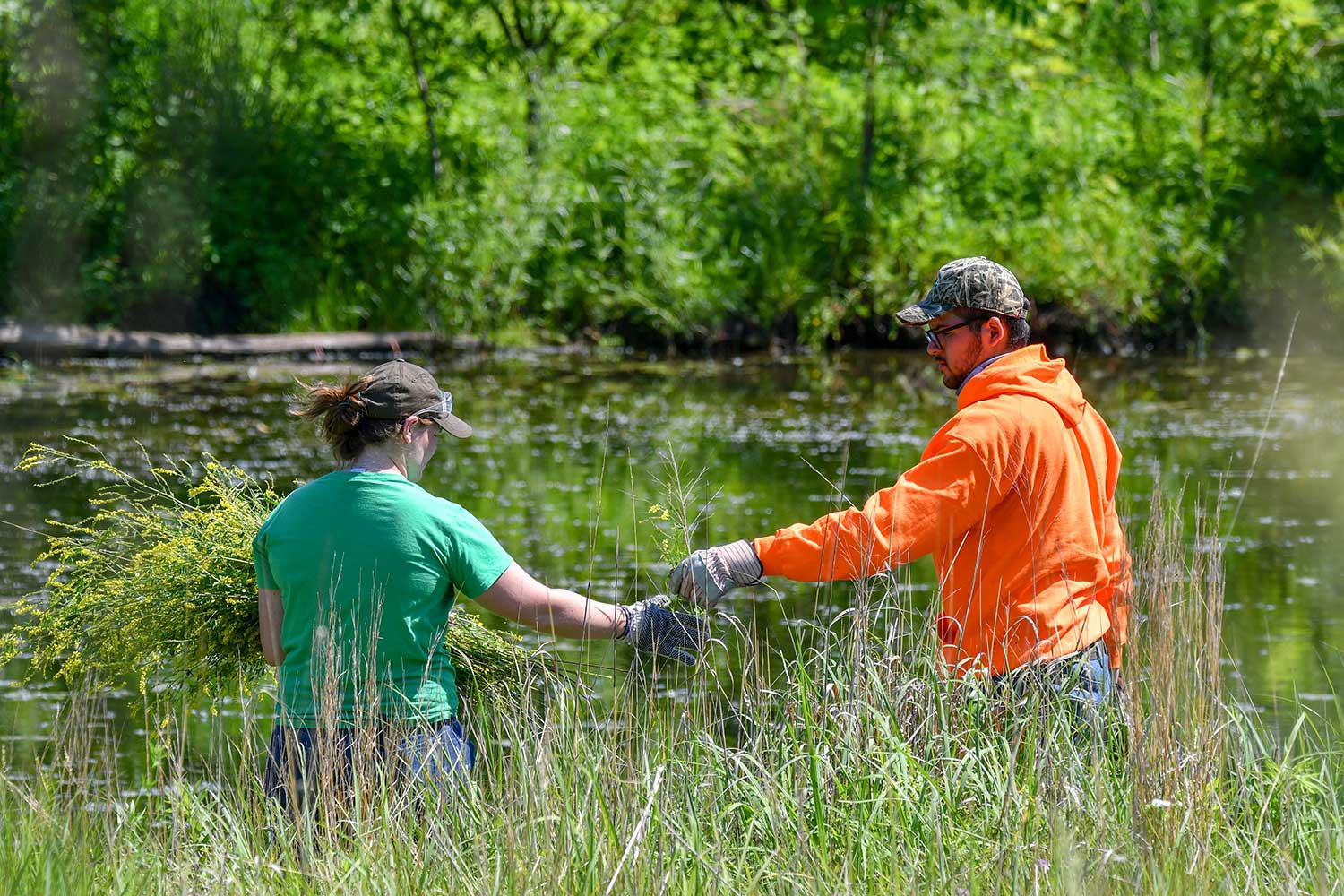 (Photo by Chris Cheng)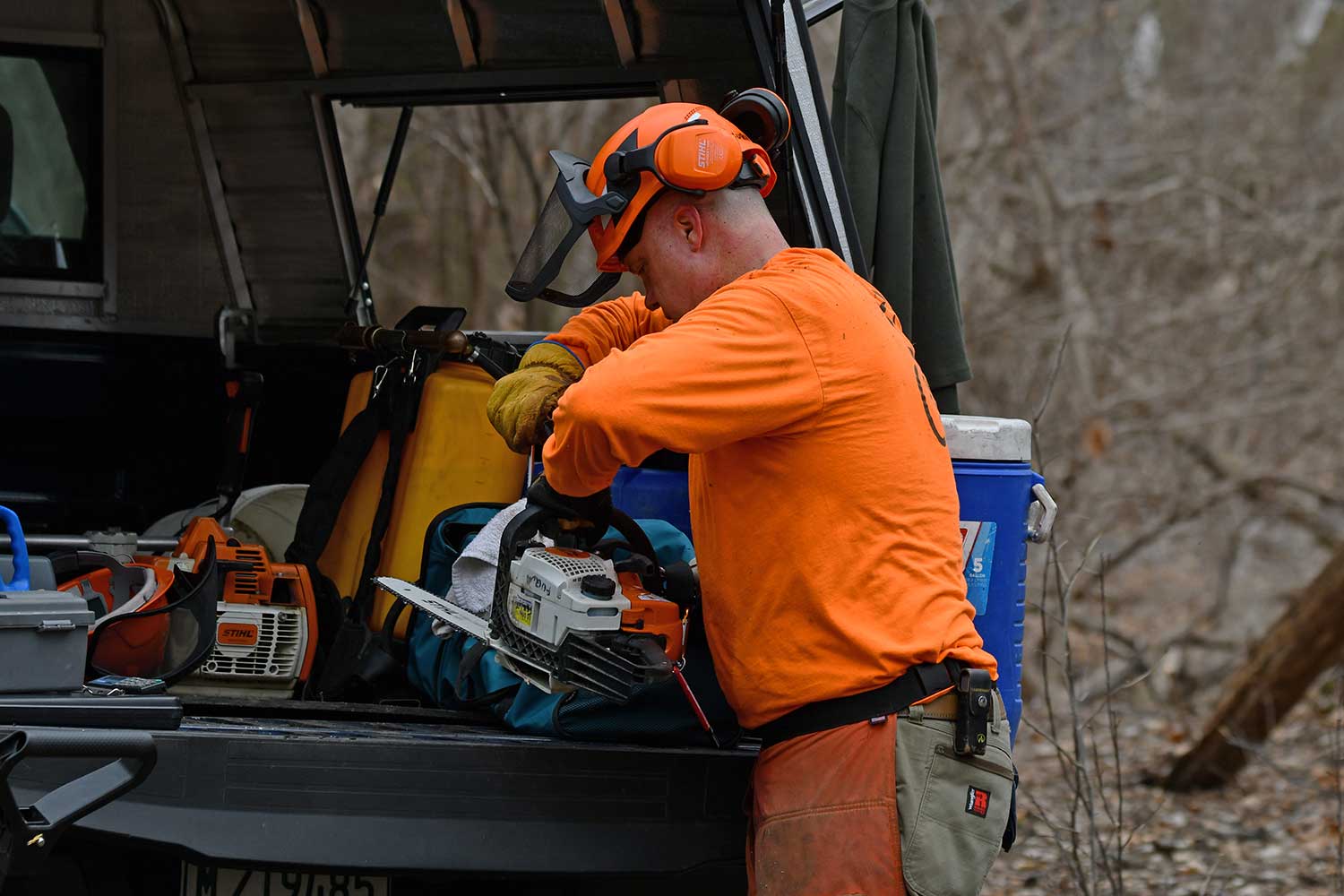 (Photo by Chad Merda)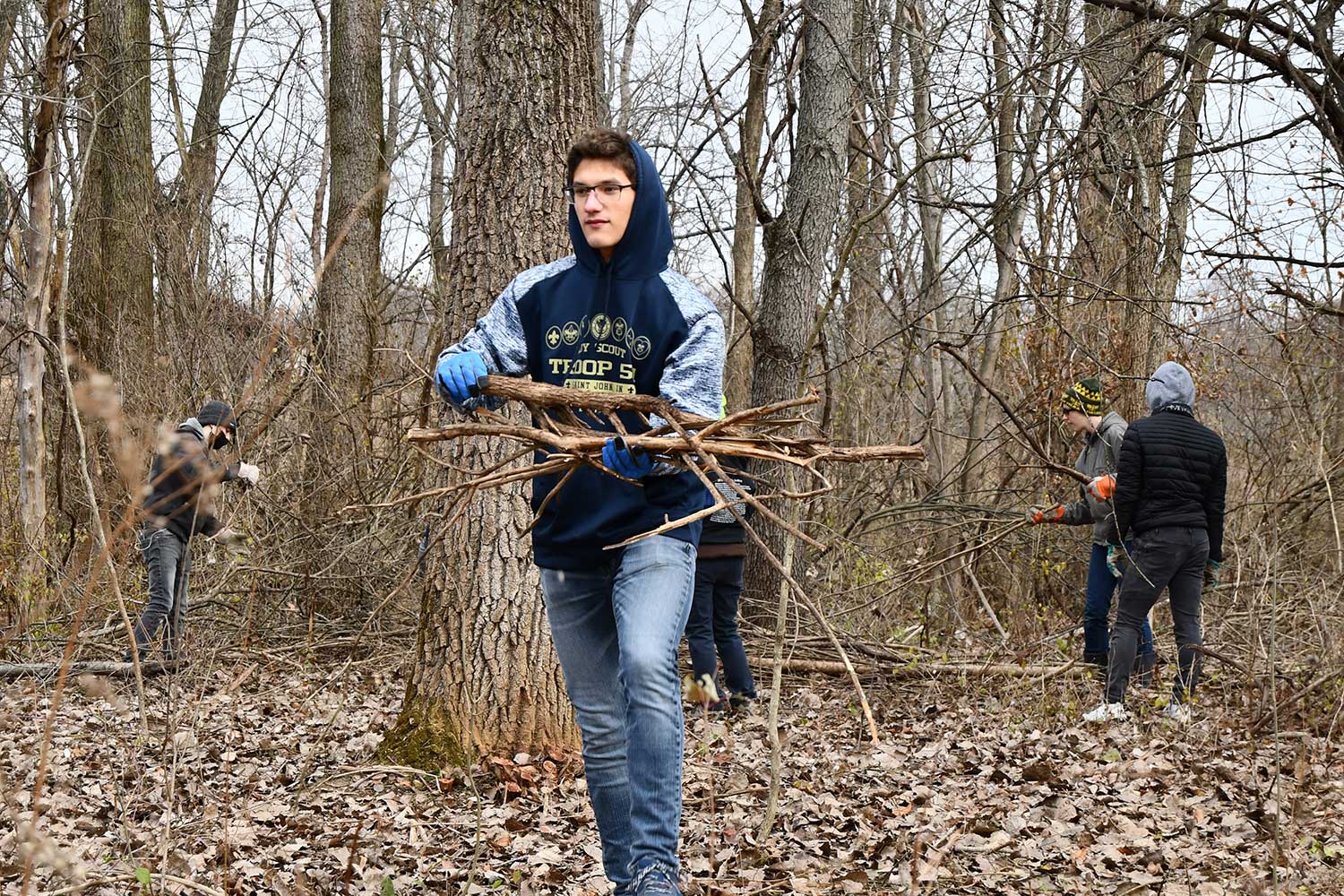 (Photo by Chad Merda)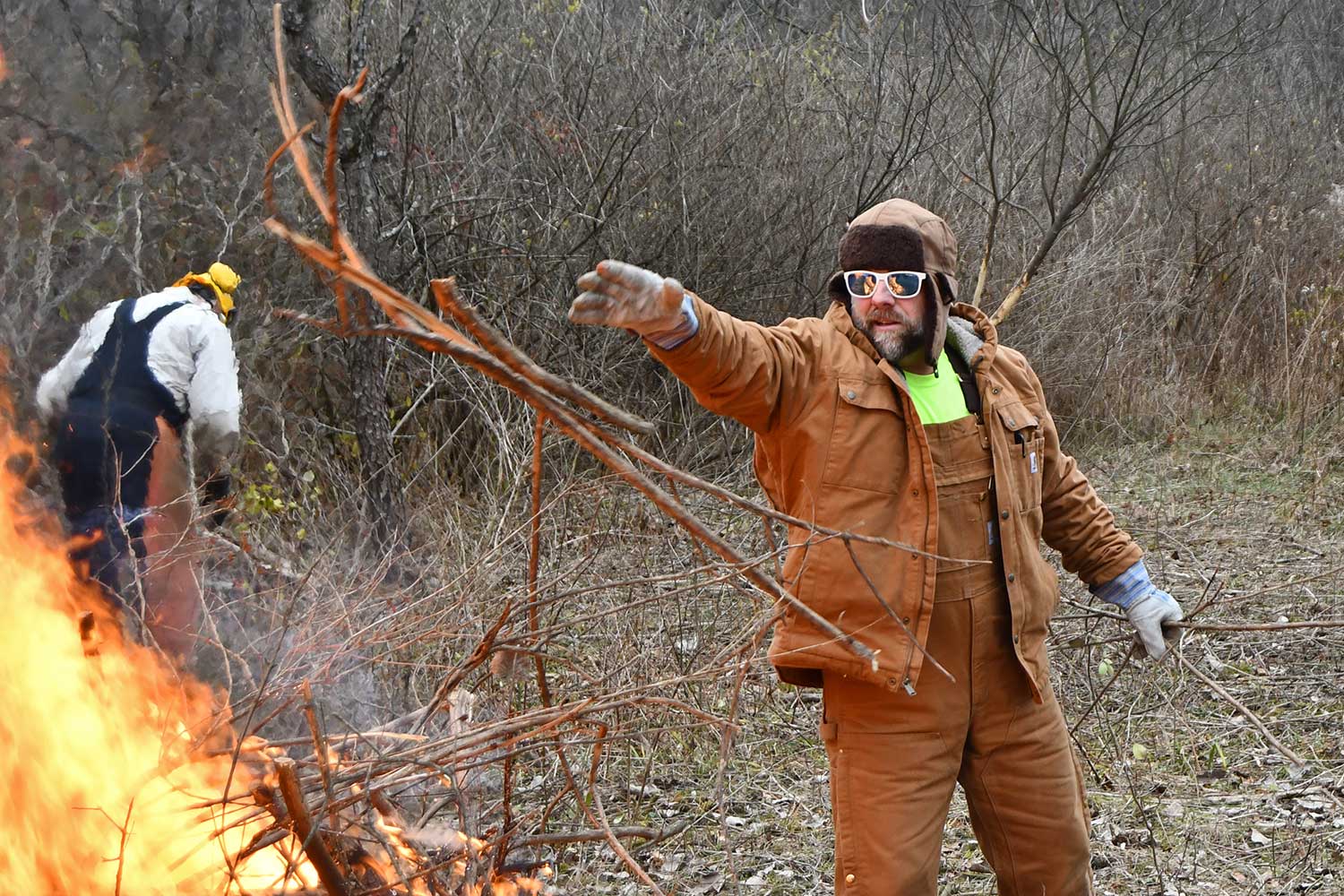 (Photo by Chad Merda)
Mission
The Forest Preserve District protects and enhances Will County's natural and cultural resources for the benefit of current and future generations.
Motto
Bringing People and Nature Together
Guiding principles
Staying true to our purpose.
Being good stewards.
Connecting people and nature.
Focusing on wellness.
Working with others.
Promoting sustainability.