News you can use
A short section of the I&M Canal Trail at Joliet Iron Works is scheduled to close starting Oct. 4 for a ComEd project. Path users will be detoured onto a service road. The project is expected to last until the end of the year.
Read more
Preserve history
The 52-acre Joliet Iron Works Historic Site was acquired between 1991 and 1997.
The preserve is part of the Des Plaines River preservation system, which conserves more than 2,400 acres.
Prior to the District's acquisition of the land, it was the site of an iron manufacturing facility from the late 1800s to the early 1900s. Cultural resources protected at the preserve include foundations of the blast furnaces and other structures from the dismantled factory.

PLAN YOUR ADVENTURE ON THIS PRESERVE'S INTERACTIVE MAP
Amenities and activities
Trails
Joliet Iron Works Historic Site features 0.59 mile of paved trail that provides a self-guided interpretive tour of the site's historical significance.
The preserve also provides access to the 7.57-mile, crushed limestone/paved I&M Canal Trail, ideal for the following activities:
Biking
Hiking/running
In-line skating (on 3.26-mile paved segment north of 135th Street)
Cross-country skiing
Snowshoeing

SUBSCRIBE TO OUR YOUTUBE CHANNEL
Picnicking
The preserve offers one picnic shelter for rental, Joliet Iron Works Shelter, which has a permit capacity of 100 people.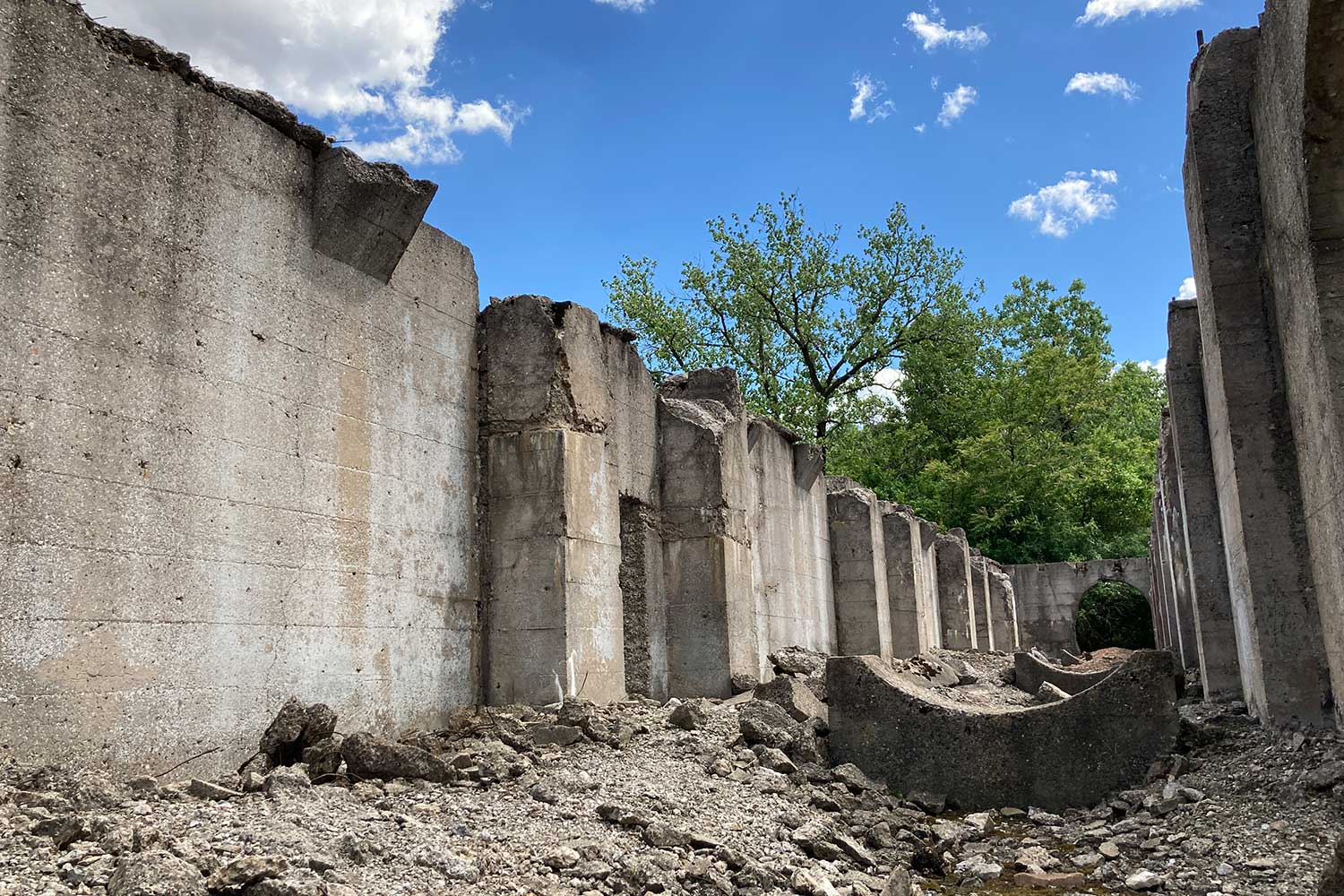 (Photo by Chad Merda)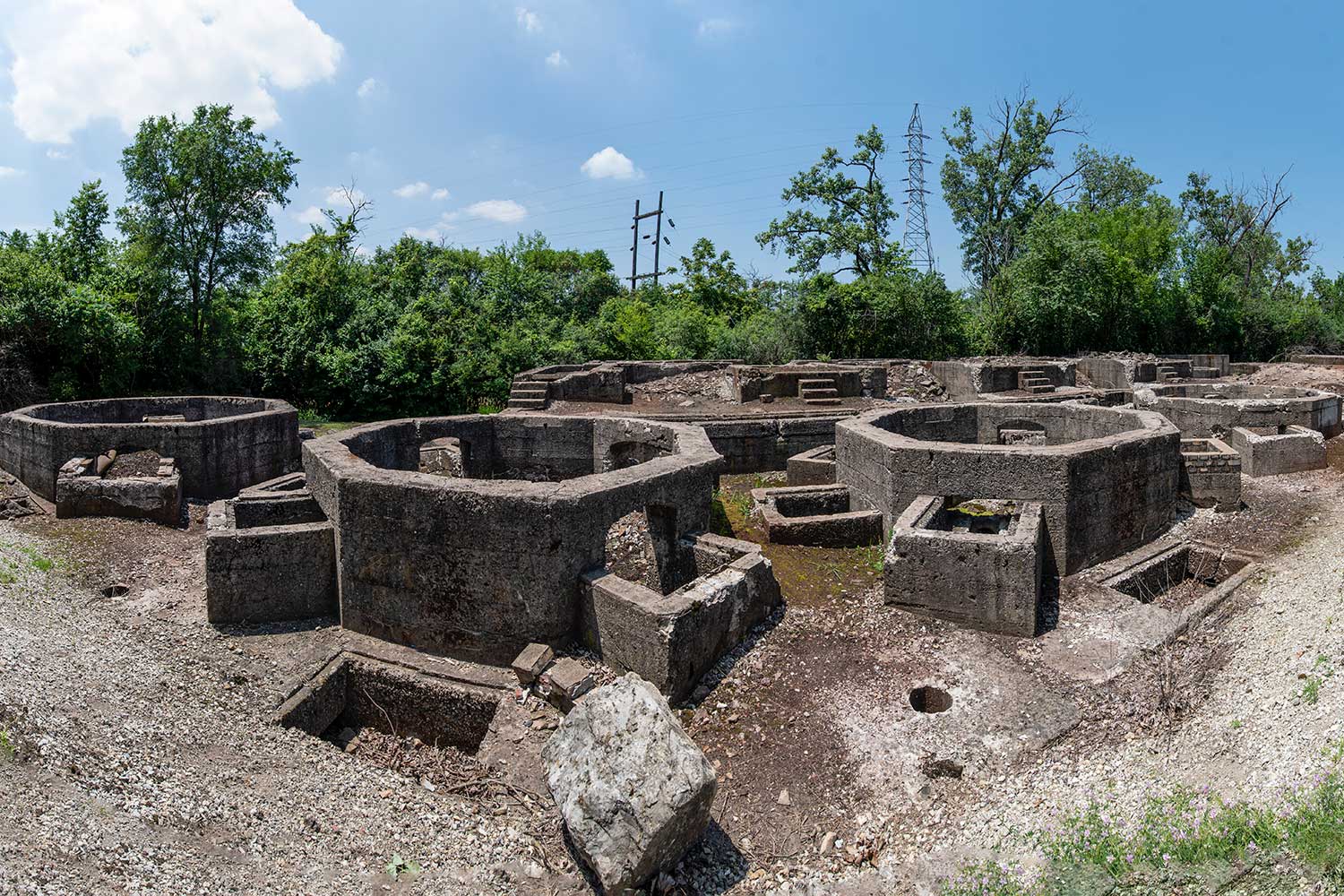 (Photo by Chris Cheng)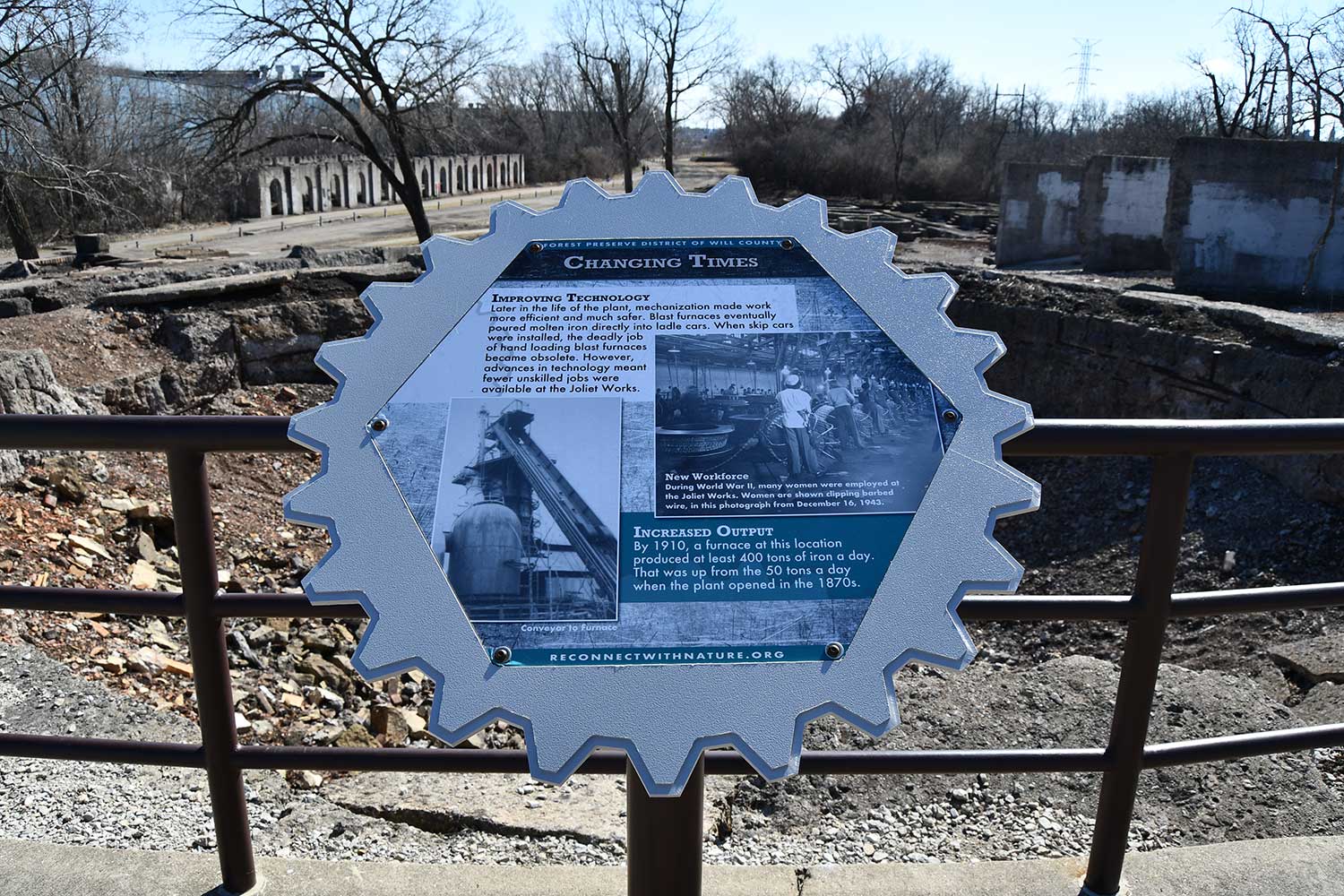 (Photo by Glenn P. Knoblock)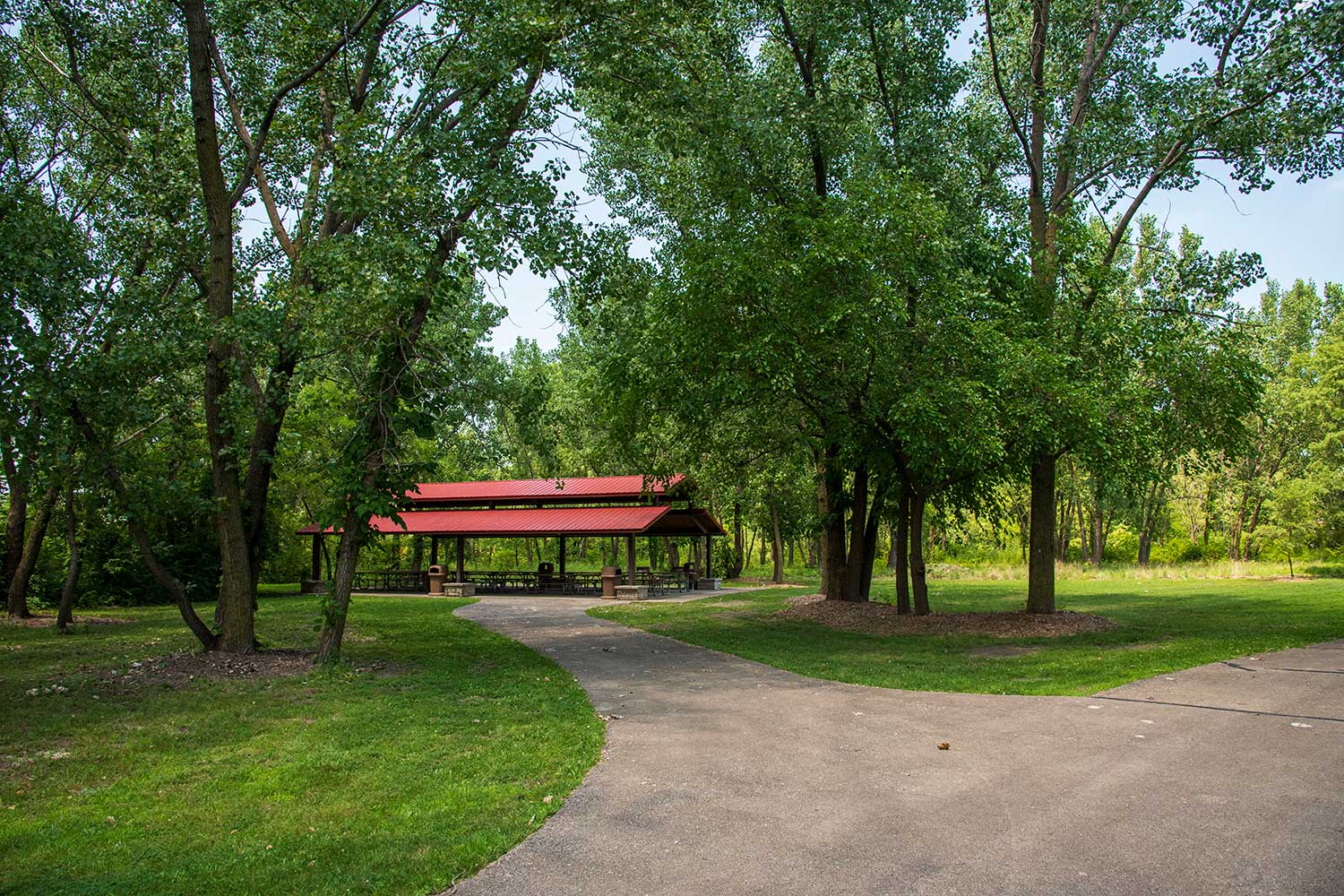 (Photo by Chris Cheng)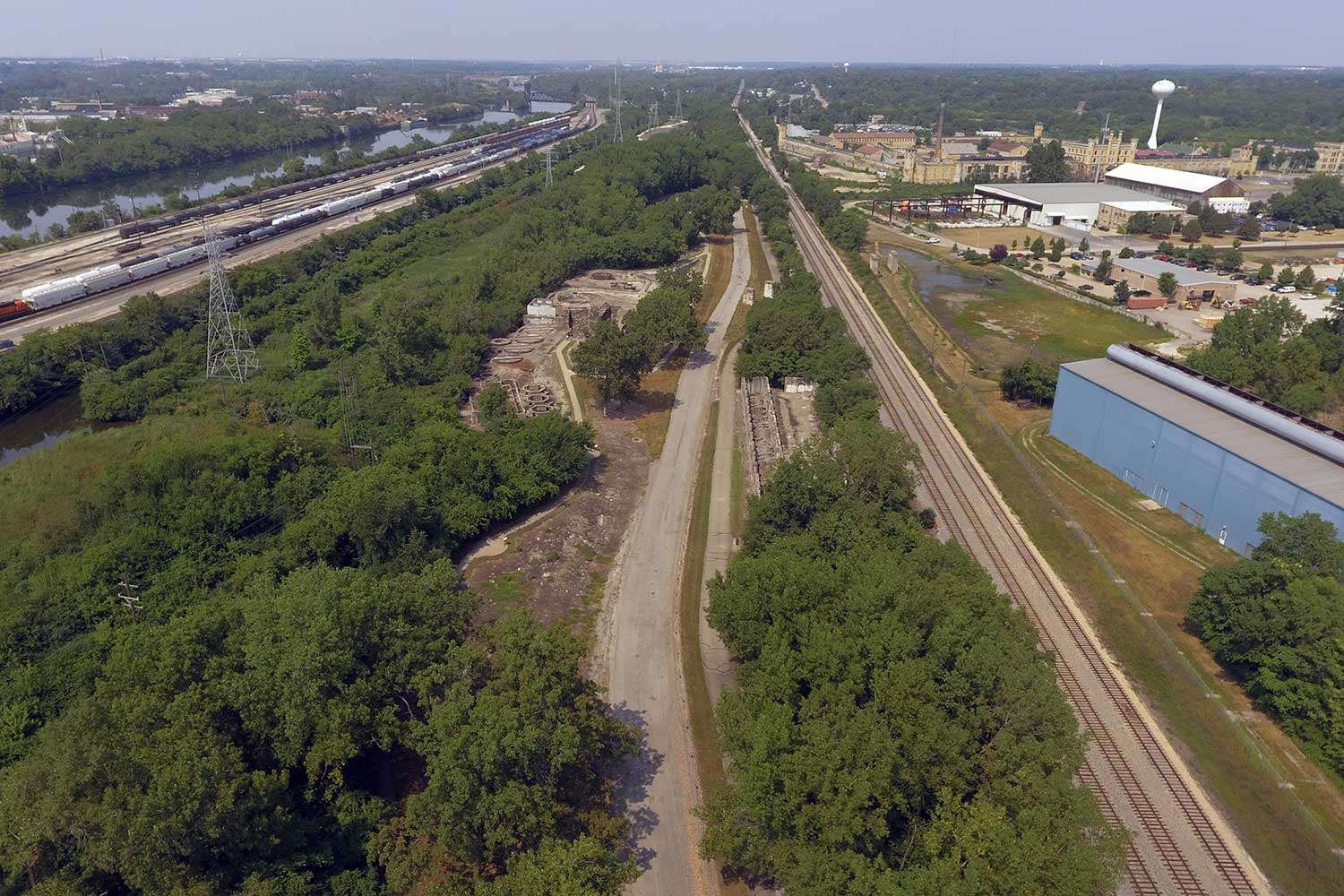 (Photo by Chad Merda)