Preserve history
The 1,022-acre Thorn Creek Woods Nature Preserve was acquired between 1974 and 2006.
The preserve is part of the Thorn Creek preservation system, which conserves approximately 1,600 acres.
The preserve is jointly owned and managed by the Forest Preserve Distrct and the villages of Park Forest and University Park and is managed by the Thorn Creek Woods Management Commission composed of landowners and the Friends of Thorn Creek Woods.
An 884-acre portion of the site was dedicated as an Illinois Nature Preserve in 1978, 1993 and 2001. This dedication provides permanent protection for the preserve's natural resources.

PLAN YOUR ADVENTURE ON THIS PRESERVE'S INTERACTIVE MAP

SUBSCRIBE TO OUR YOUTUBE CHANNEL
Natural resources
Thorn Creek Woods protects a diversity of habitats, including forest, prairie, savanna, wetland and a portion of Thorn Creek.
Wildlife found at the preserve includes southern flying squirrels, warblers, woodpeckers and a variety of hawk species.
The preserve is also home to a variety of plant species, including oak, hickory, basswood and sugar maple.
The site is managed with invasive species control and prescribed burning to protect and enhance its natural resources.
Due to the sensitivity of the site's natural resources, dogs are not allowed in the nature preserve.
Amenities and activities
Trails
Thorn Creek Woods features 2.59 miles of natural surface trail, ideal for hiking/running.
Visitor center
Thorn Creek Woods features the Thorn Creek Nature Center, which was converted from a historic 1862 church. The nature center offers nature education opportunities for families. Learn more about the preserve and nature center on the Friends of Thorn Creek Woods' website.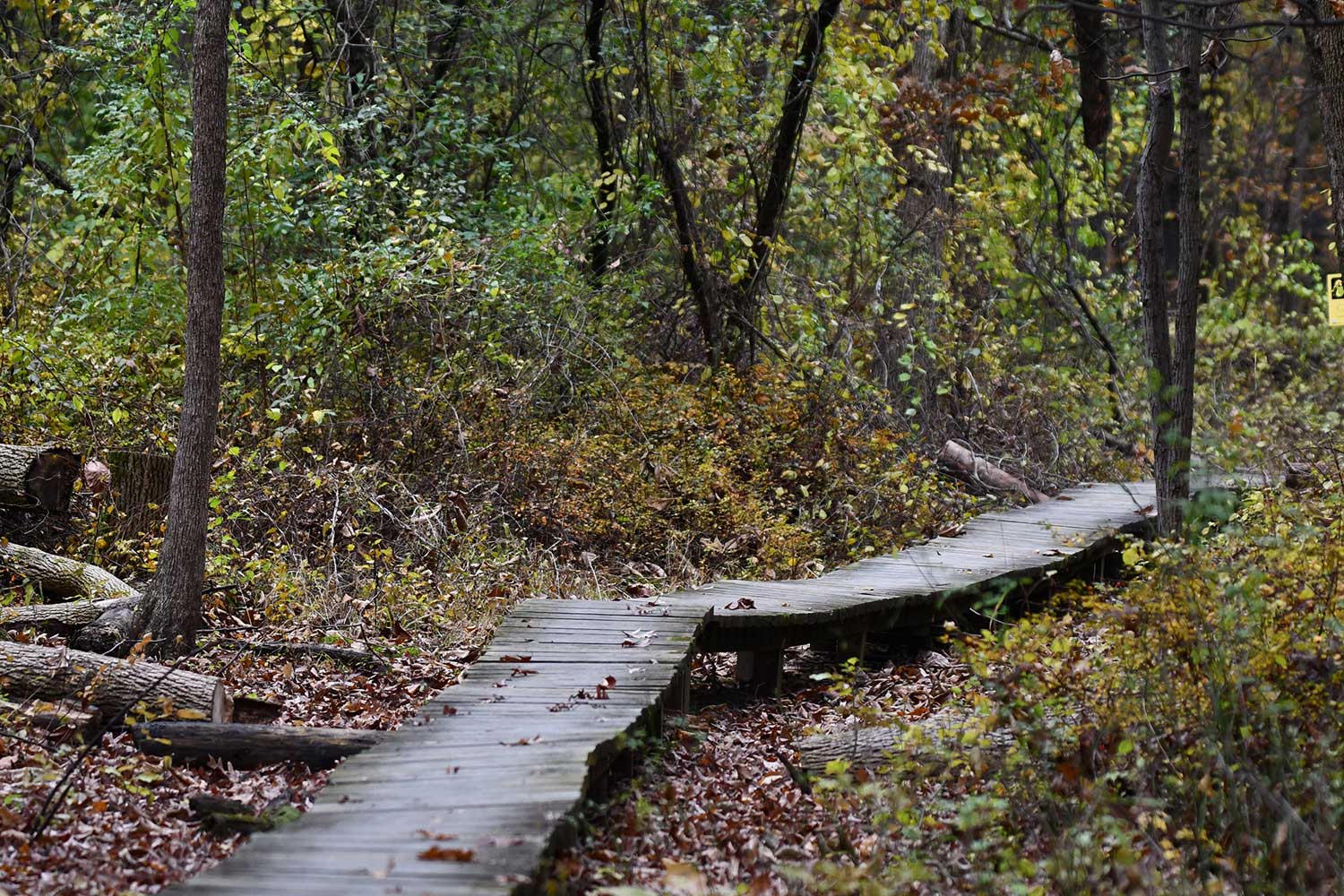 (Photo by Anthony Schalk)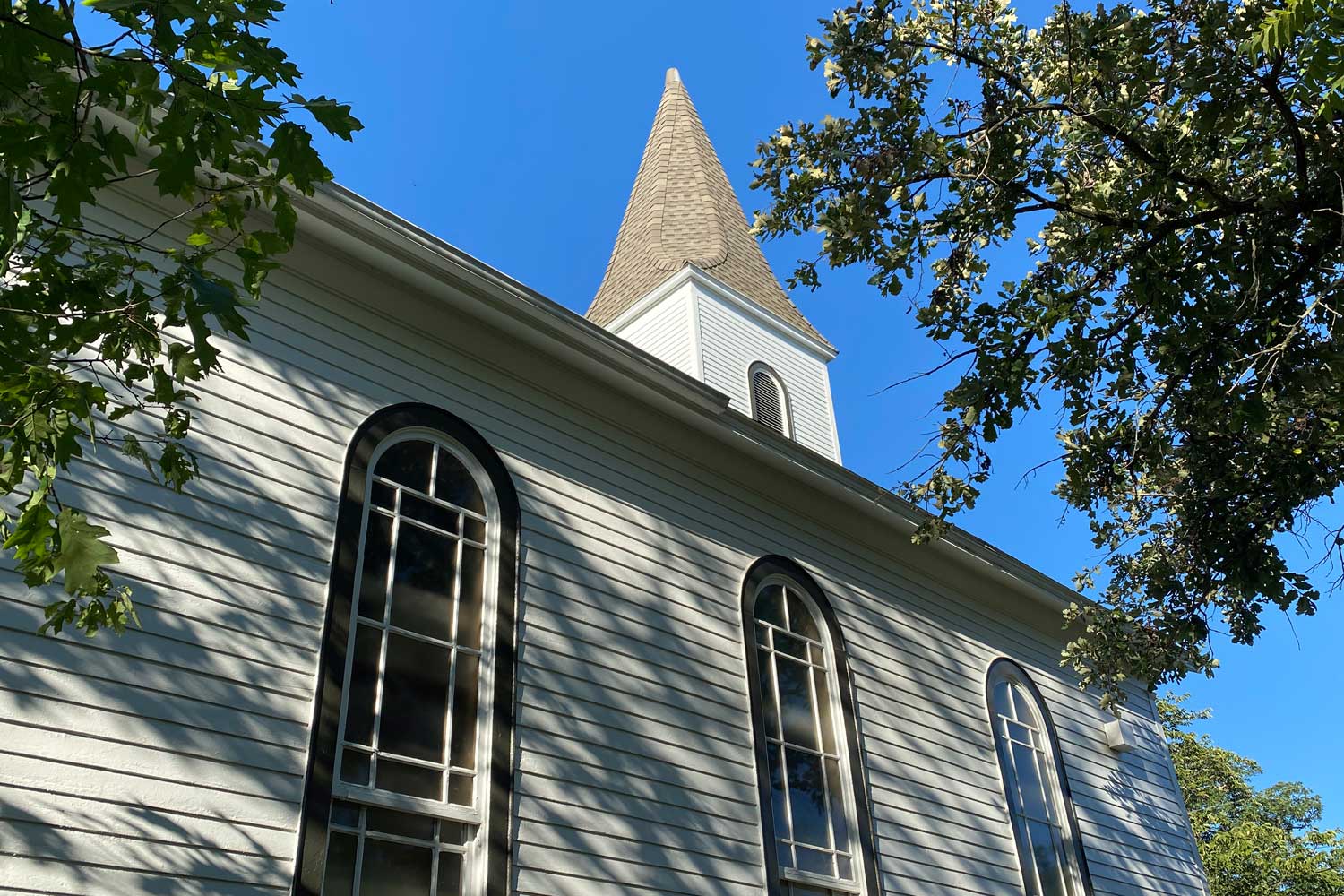 (Photo by Chad Merda)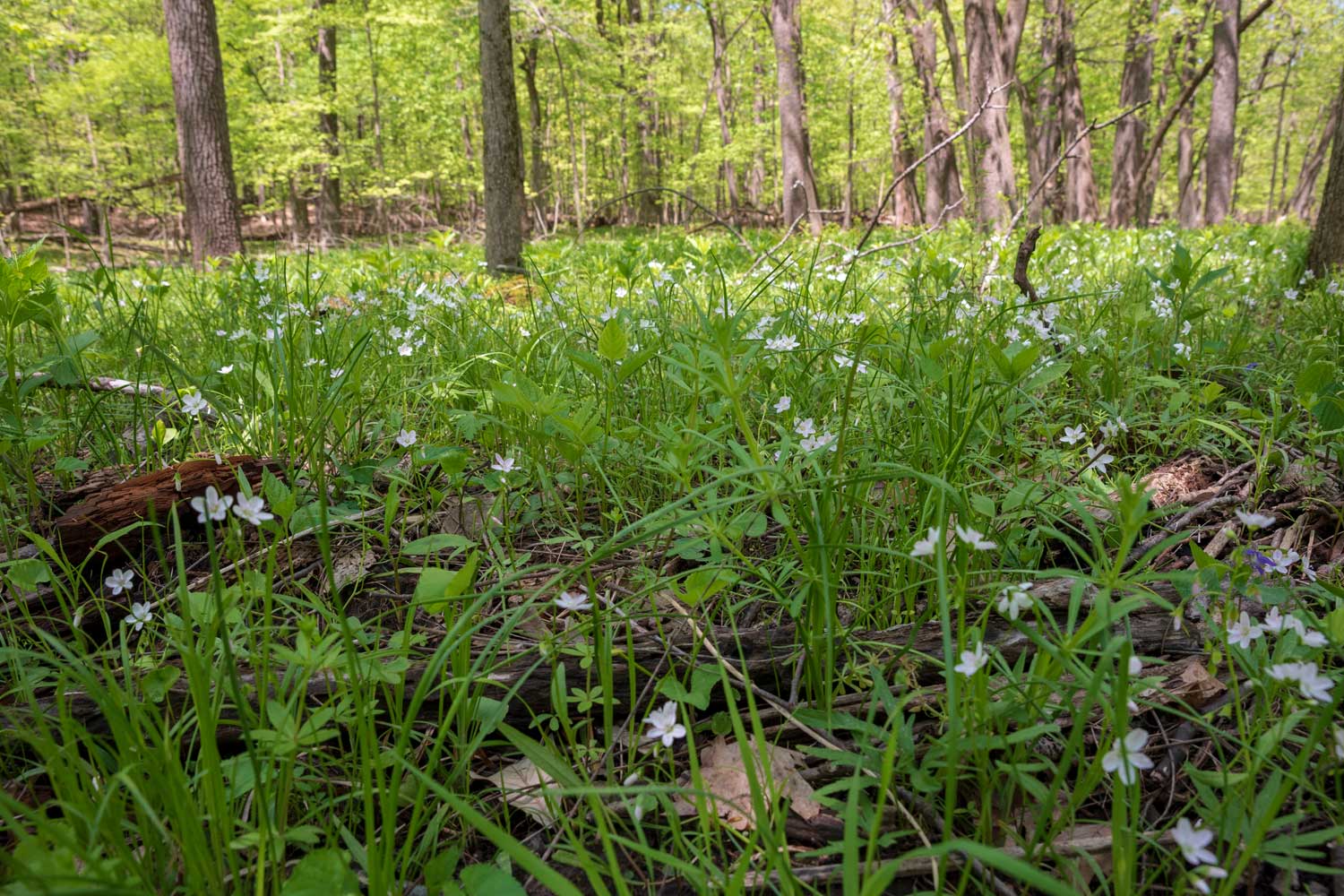 (Photo by Chris Cheng)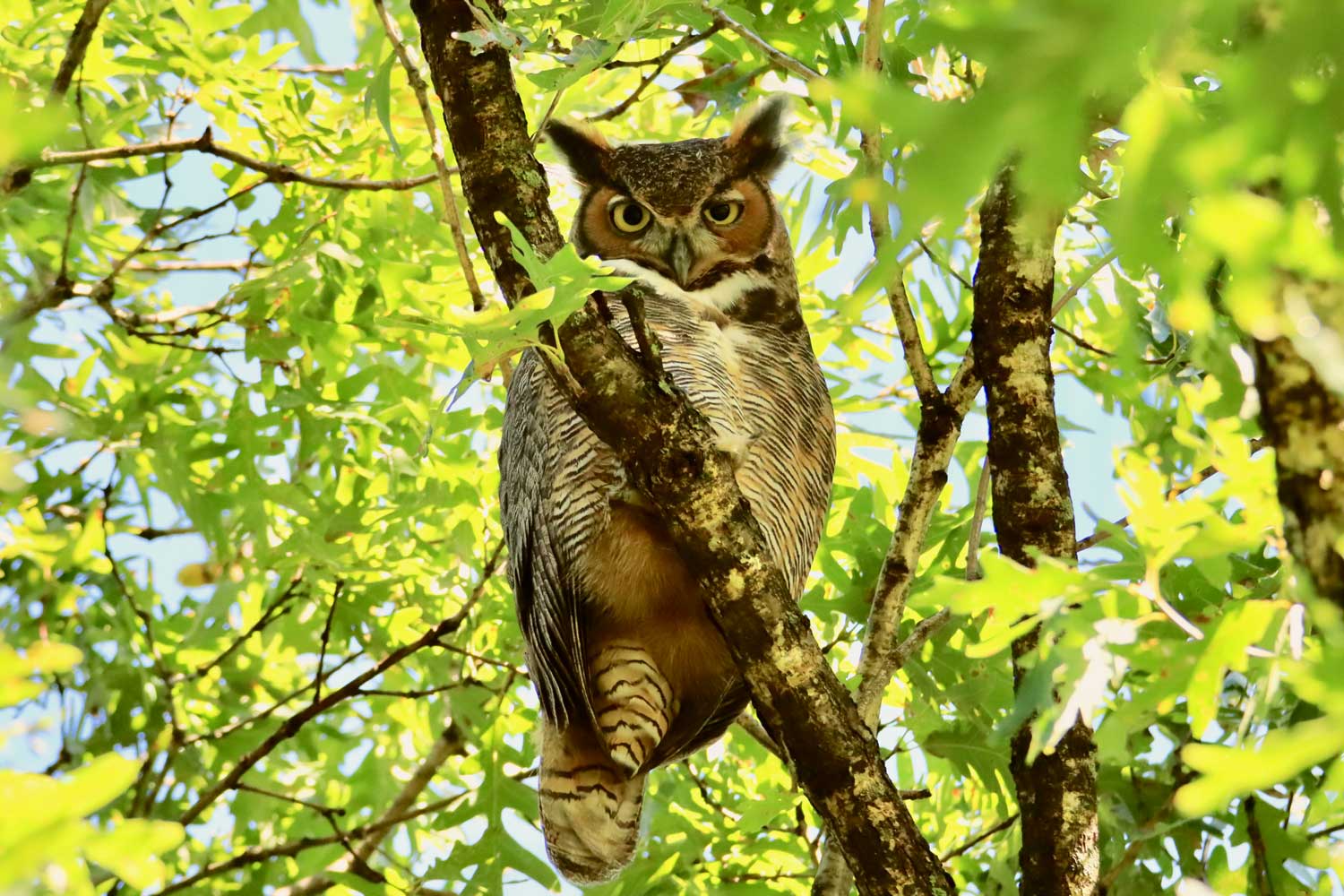 A great horned owl. (Photo courtesy of Byron Morgan)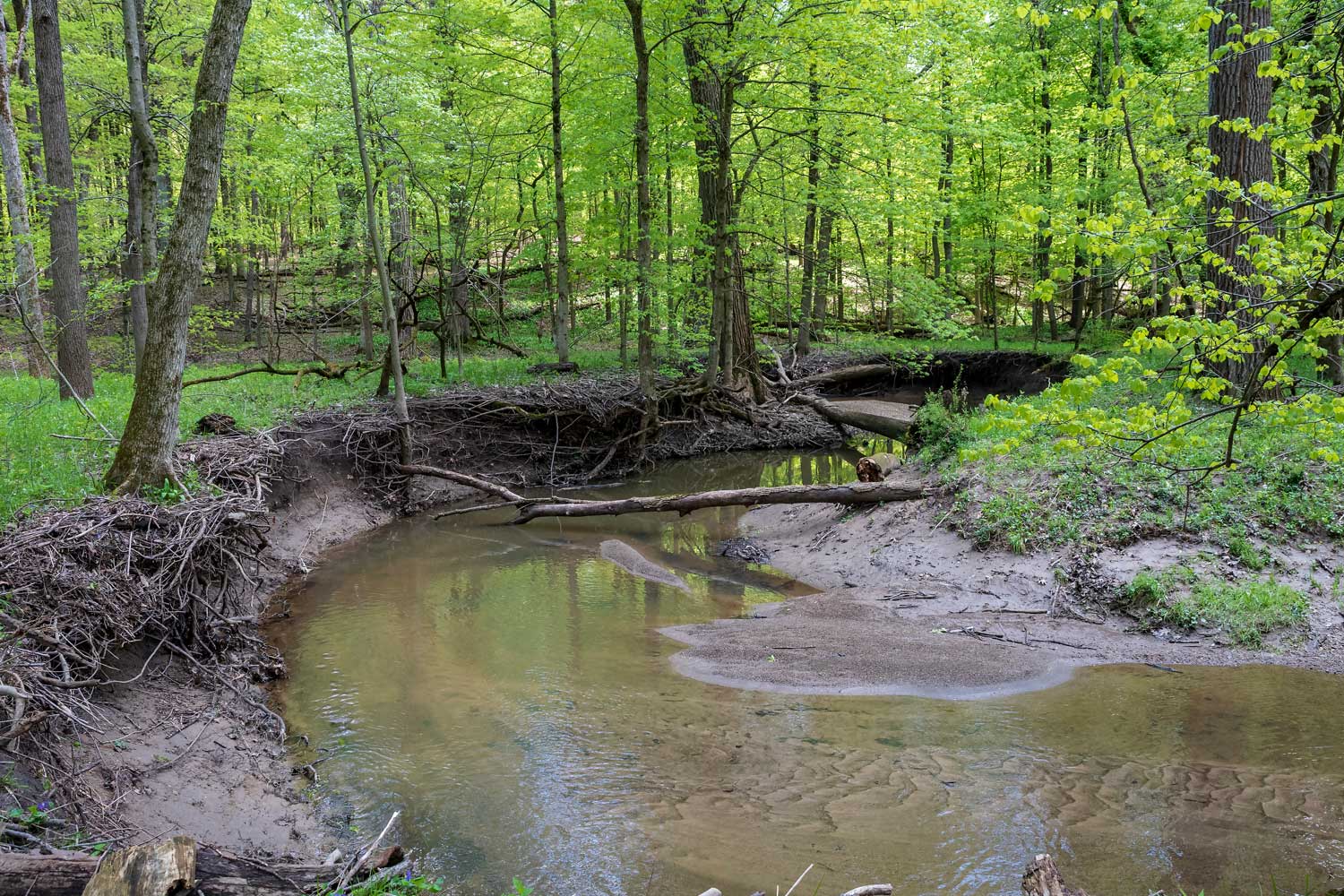 (Photo by Chris Cheng)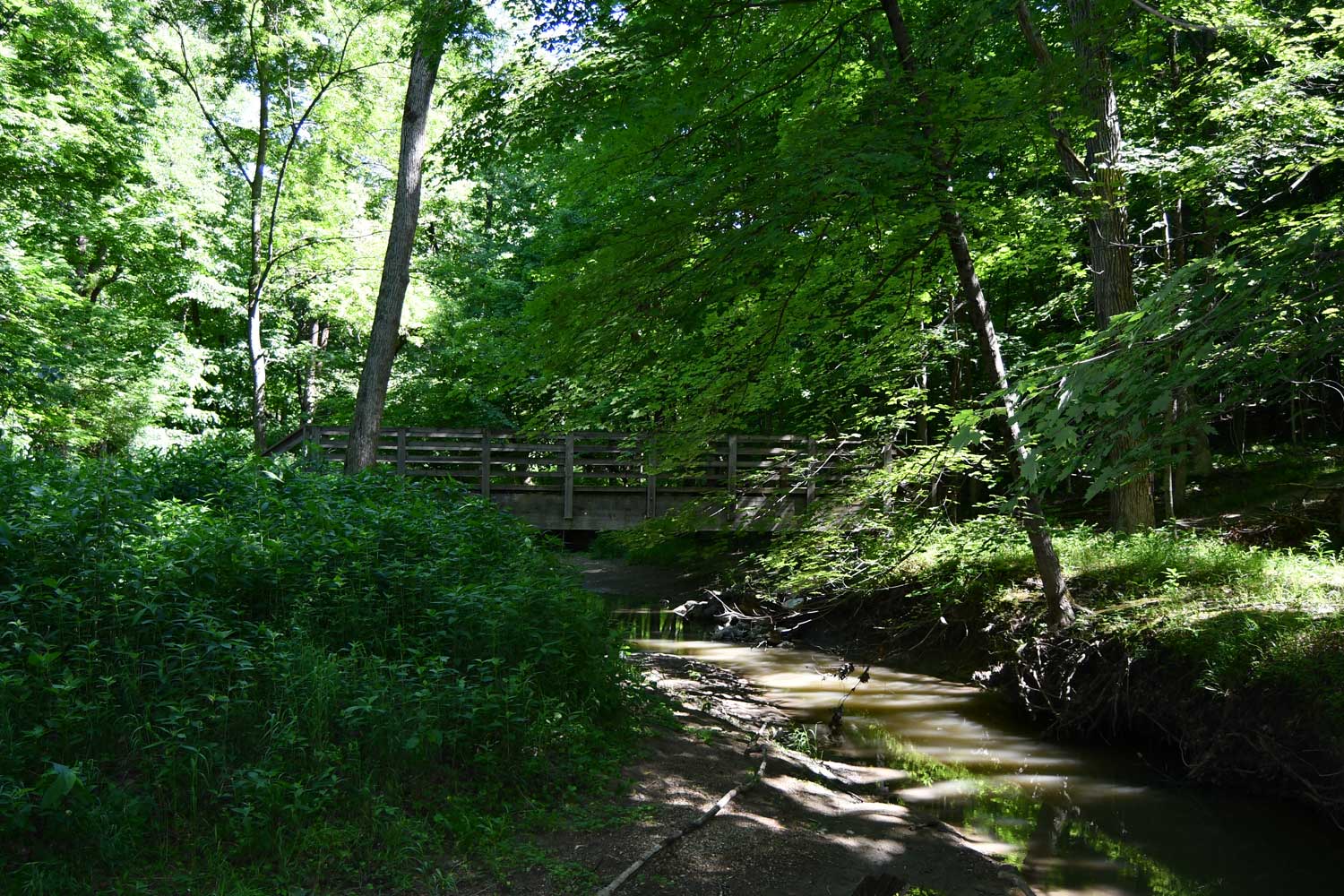 (Photo by Glenn P. Knoblock)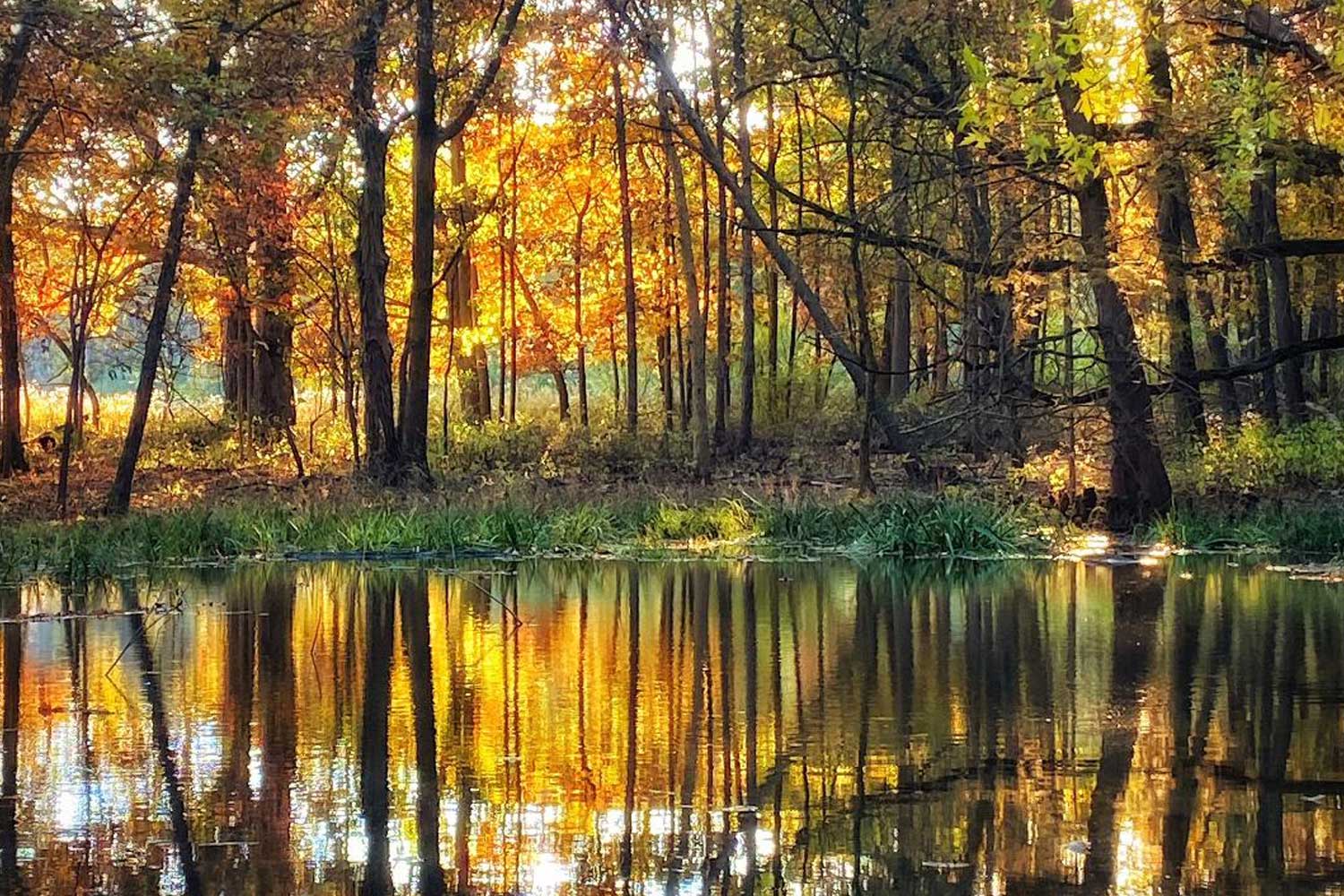 (Photo courtesy of Byron Morgan)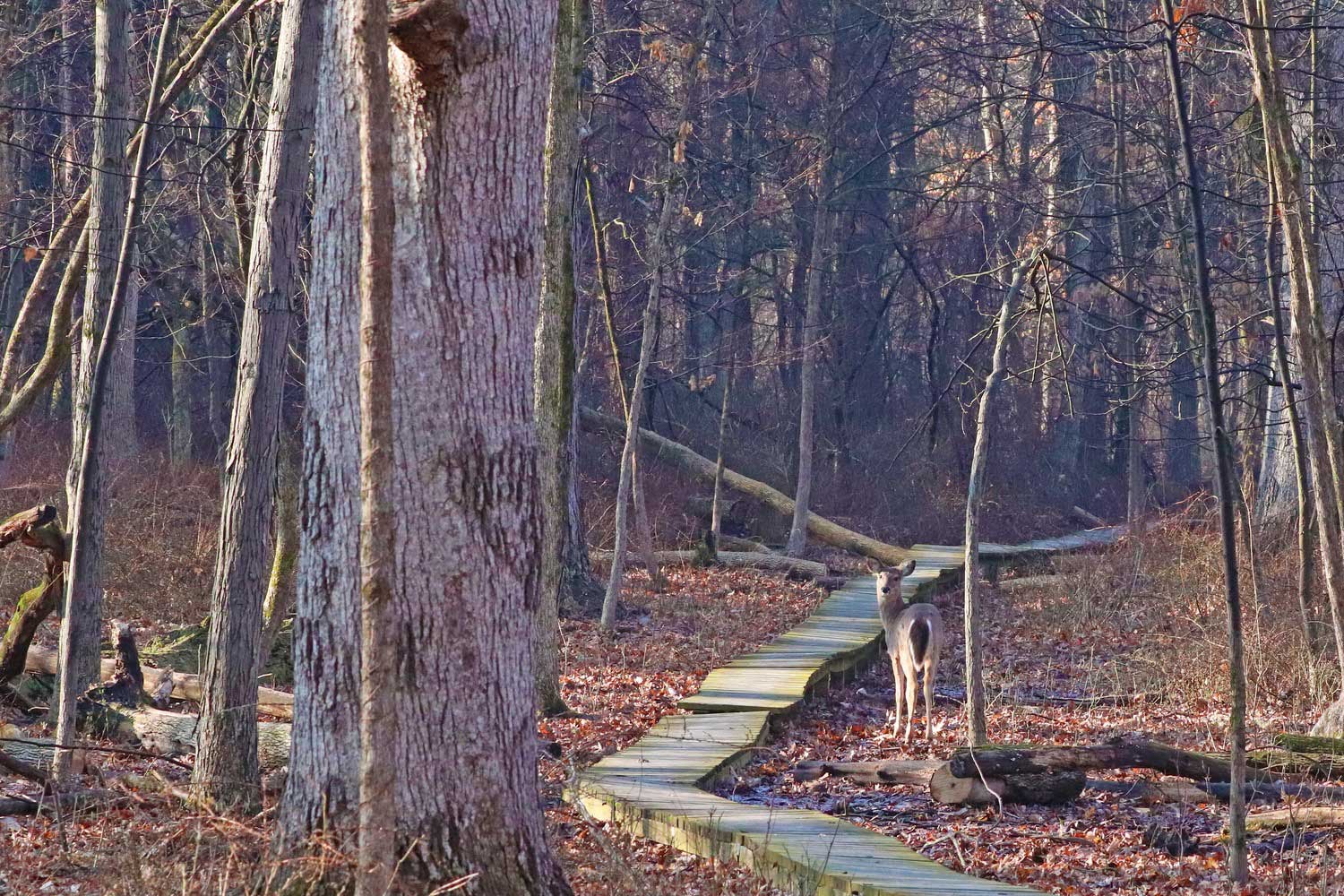 (Photo courtesy of Cindy Hostert)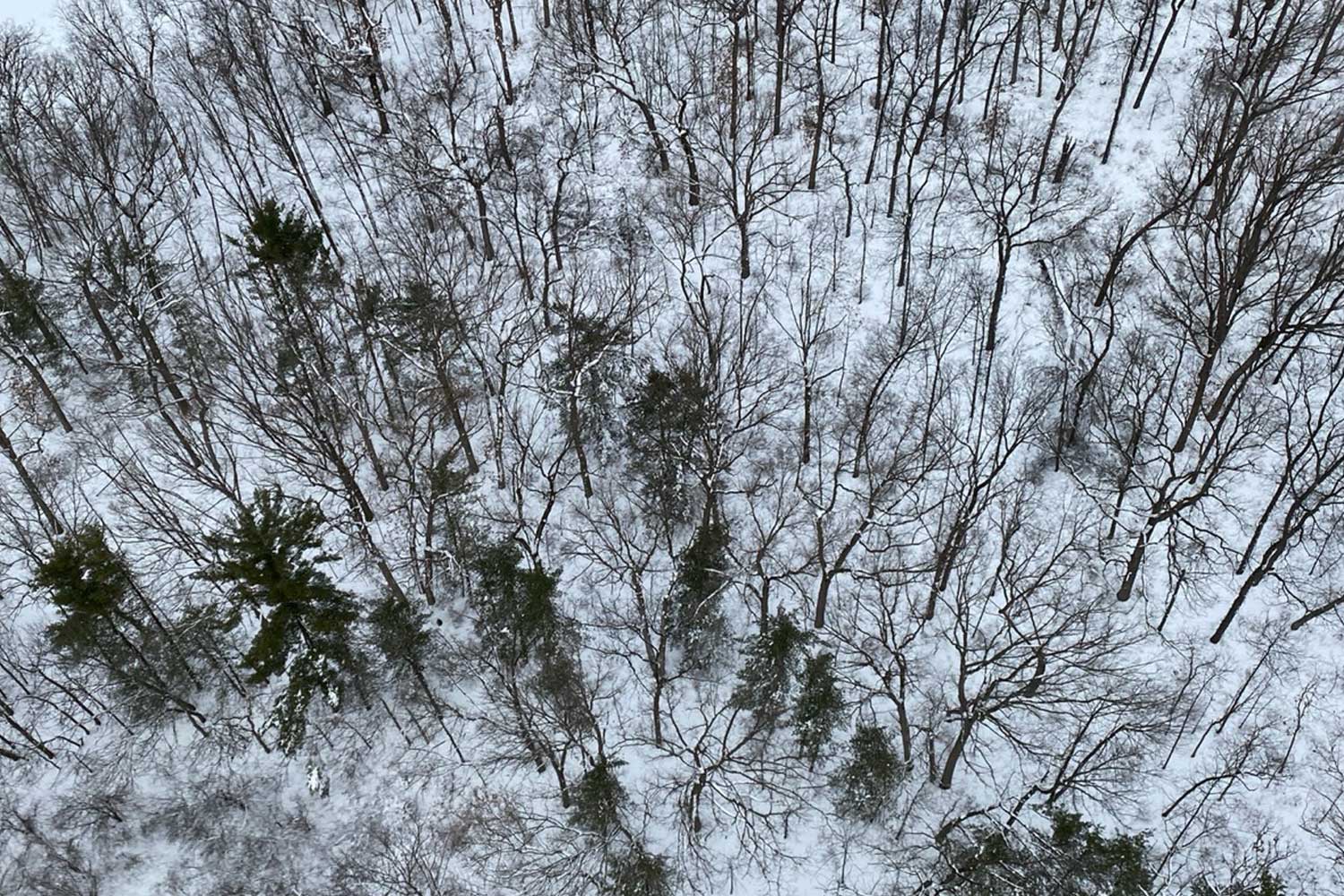 (Photo by Chad Merda)